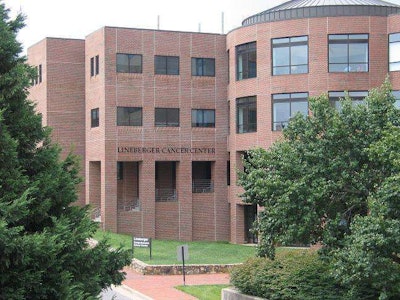 Kioti Tractor, a division of Daedong-USA, donated all of the proceeds, $15,267, from the silent auction of a pink CS2410 subcompact tractor to the UNC Lineberger Comprehensive Cancer Center of Chapel Hill, North Carolina, Dec. 6.
The special edition tractor was painted pink in honor of Breast Cancer Awareness month and showcased at Kioti Tractor's booth at the Sunbelt Ag Expo in Moultrie, Georgia. Silent bids were accepted throughout the show, and the tractor was awarded to the highest bidder.
UNC Lineberger is home to several internationally recognized research programs, including a Specialized Program of Research Excellence (SPORE) in breast cancer, one of only 11 in the country. The UNC Breast Center provides multidisciplinary programs, allowing patients the benefit of seeing numerous specialists under one roof.
Kioti Tractor will be holding an additional auction of a pink CS2410 subcompact tractor at the National Farm Machinery Show in Louisville, Kentucky, from Feb. 13 to 16, 2013. Proceeds from this auction will be donated to breast cancer research and awareness, as well.