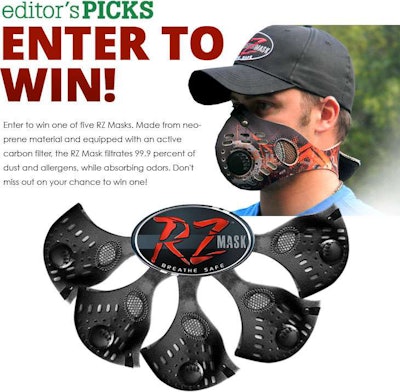 Today marks the end of the RZ Mask Giveaway.
Enter to win one of five RZ Masks, which are made from neoprene material and equipped with an active carbon filter. The mask filtrates 99.9 percent of dust and allergens, while absorbing odors.
Don't miss your chance to win one! Enter today!