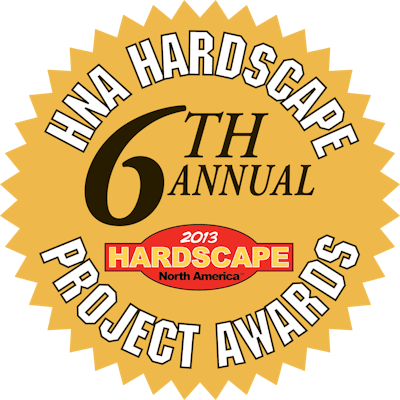 The HNA Hardscape Project Awards is now open and accepting applications.
Twenty-Four award categories make up the sixth-annual contest, which consists of residential and commercial applications using a variety of products including concrete pavers, clay pavers and segmental retaining walls and projects of different sizes.
The deadline to enter is Sept. 18. The early bird entry fee is $100 for members (ICPI, BIA or NCMA) and $200 for non-members, which ends Sept. 4th. After that, the entry fee is $140 for members and $240 for non-members. Projects for consideration must have been completed between Nov. 1, 2009 and June 30, 2013.
The winners will be announced during the HNA 2012 Awards Breakfast on Oct. 25 at the Hyatt Regency in Louisville, Kentucky. The breakfast is open to all HNA registrants and is an optional ticketed event. Tickets are $19 per person or $150 for a reserved table of eight.