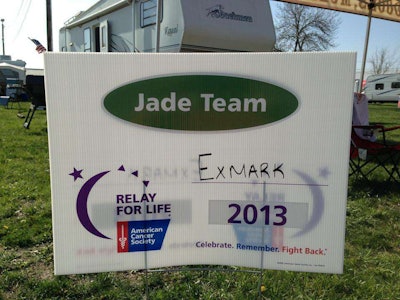 Exmark recently raised approximately $14,000 for the American Cancer Society in honor of family members and loved ones affected by all types of cancer.
The funds were raised in association with the 2013 Relay for Life of Gage County, Nebraska.
In the month before the event, Exmark hosted a variety of fundraising campaigns that included a raffle, lunches, a Bowl-a-Thon, equipment and surplus merchandise sales and Denim Days.
Exmark and the Toro Giving Program also provided matching funds for team member donations.
The entire county raised approximately $68,000 for the American Cancer Society.