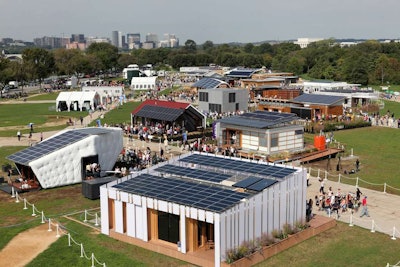 Eco-Roofs is helping the collegiate world get a little greener.
The company has donated 300 of its green roof Eco Trays to West Virginia University to be used to create a green roof.
The college's green roof will be entered in the U.S. Department of Energy's 2013 Solar Decathlon, which involves 20 teams from around the world.
The event challenges students to design, build and operate solar-powered houses that are cost and energy efficient.
The trays are 100 percent recycled black plastic HDPE material and are 12 inches wide, 24 inches long and 3.3 inches deep with 150mil walls.
The competition will take place Oct. 3-13 in Irvine, California at Orange County Great Park.