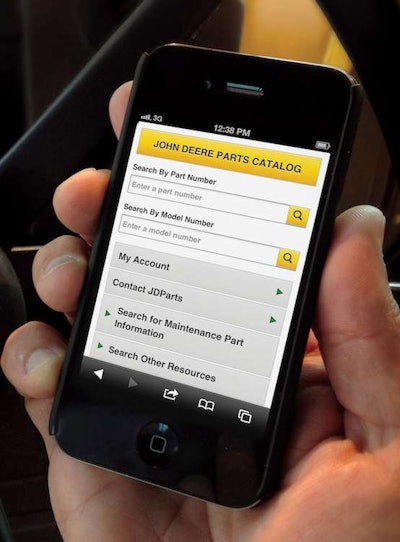 John Deere has established a mobile version of its parts website which allows customers to manage their operations more efficiently.
The new site allows customers to view critical equipment parts information from nearly any location.
Simply head to jdparts.deere.com on any smartphone or tablet.
Like the desktop version, the mobile version allows customers to quickly access parts information, pricing, availability and order parts online. Customers can search by parts catalog, model number, part number or keyword to locate the appropriate parts and attachments.
"Our customers are usually on the go, at a job site or traveling between sites," says Shawn Riley, manager of parts marketing operations. "They asked us for a mobile version of the parts site so they could place orders when and where they needed to, so we responded."
To access the full site, customers need to establish accounts through their John Deere dealers.