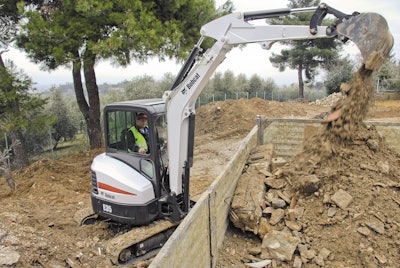 People who work with big equipment have a saying: "You can be going broke in this business and not know it for six months."
The one cost that can be very hard to gauge if you're a small contractor or new to this business is the real owning and operating costs of your equipment.
To help you understand how the O&O cost process works, we've brought back this article from 2007 on calculating the O&O costs of a compact excavator.
Just keep in mind this is an exercise to show you how the process works–we're not giving you real world dollar amounts. Your numbers will vary.
Step 1 ==>