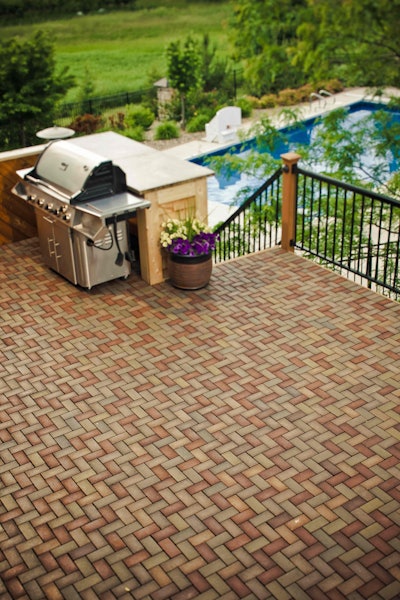 At Greenbuild 2013 in Philadelphia, Pennsylvania, Hanley Wood's Green Products Guide named Azek Pavers a Greenbuild Top 50 Product.
The company recently reached the milestone of diverting 1 million scrap tires from landfills.
Made with up to 95 percent recycled content, Azek Pavers' manufacturing is responsible for keeping more than 15 million pounds of scrap rubber and plastics out of U.S. landfills by utilizing recycled material from scrap tires and more than 27 million plastic food containers and plastic DVD cases.