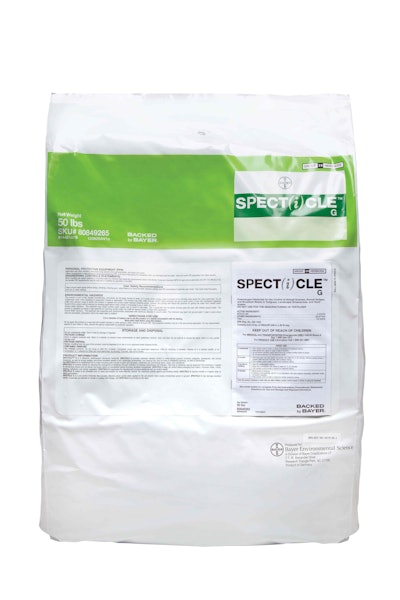 Indaziflam from Environmental Science, a division of Bayer CropScience LP, has been awarded an Agrow Award.
Serving as the herbicidal active ingredient in Specticle, indaziflam received the award in the category of "Best New Crop Protection Product".
Specticle is a pre-emergent herbicide that provides turfgrass control of more than 90 grasses, broadleaf weeds and annual sedges.
The Agrow Awards, presented by Agrow, feature 15 categories in areas such as R&D, formulation technology, stewardship and corporate responsibility.
The Best New Crop Protection Product or Trait category, open to all crop protection companies, recognizes the new crop protection product or trait launched between Jan. 1, 2012 and April 30, 2013, including agrochemical, agbiotech and biopesticide products.