We're celebrating the holiday season with our photo contest, "12 Days of Christmas Lights".
Here's one submission from McKay Landscape Lighting:
Project description: (42) LED RGB Star bursts, (1) 14′ LED RGB Cherry Blossom tree, (1) LED Merry Christmas sign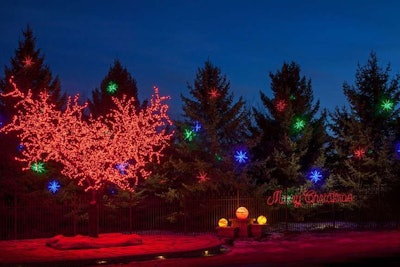 Upload your project shots by Dec. 25, and we will feature them in our Photo Gallery. We will also pick photos to share on our Facebook page.