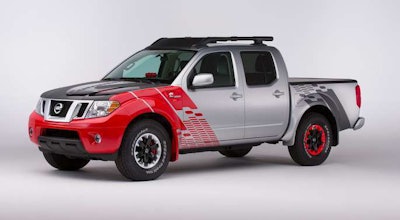 Nissan showed off its latest additions at the 2014 Chicago Auto Show, including its Frontier Diesel Runner powered by Cummins.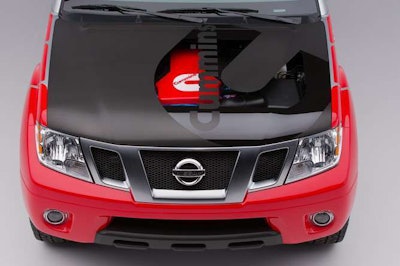 The Frontier Diesel Runner, which is based on a Frontier Desert Runner 4×2 model, was created after the market reaction of the Nissan mid-size pickup with a diesel engine.
The truck made its debut six months after the announcement of a partnership with Cummins to provide a 5.0-liter turbo diesel V8 in the Titan full-size pickup, which is scheduled to make its appearance in 2015.
The Frontier Diesel Runner is a 2.8-liter, four-cylinder diesel engine producing approximately 200 horsepower and more than 350 foot-pounds of torque, while increasing fuel economy 35 percent over a V6-powered 2014 Frontier 4×2.
The truck features a custom "Arrest Me Red" and matte silver paint treatment, aerodynamic full-bed tonneau cover and tailgate spoiler.
At the show, the truck featured a transparent acrylic hood insert to provide a window to the engine bay.