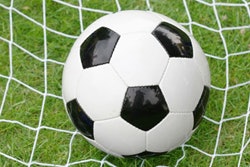 Turf Feeding Systems (TFS) has partnered with Watertronics to combine forces on two projects.
The companies will join to prove and document the savings and benefits of their projects on reducing water use.
By joining, the companies can reduce irrigation water use, which could be beneficial during what may be California's worst drought in history.
Michael Chaplinsky, the founder and president of TFS has been speaking to the industry on the importance of sustainability and fertilizer injection into irrigation (fertigation) to reduce water use and improve quality of soil.
Rick Heidvogel, a VP at Watertronics, contacted Chaplinsky and said, "I am interested to prove and implement the savings and benefits into our pump station. Let's start some projects together to document it."
The two companies are now working on two case study projects with a sports field complex in Wisconsin and a public park in Denver, Colorado.
The case study in Wisconsin will be at the Oconomowoc High School Sports Complex on a renovated high school soccer field near their factory.
The field will get a new irrigation system designed specifically for high use tournament play. The irrigation design will include special goal mouth zones to irrigate and fertigate damaged goal mouths only at higher rates for fast recovery.
The other case study will be in Denver metro at Writers Vista Park with South Suburban Parks and Recreation on a seven-acre park. The park will receive a Watertronics booster station in two weeks with a Turf Feeding Systems fertigation system attached.