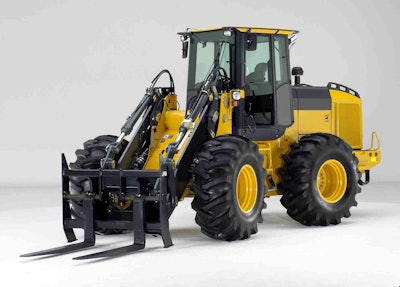 Paladin Attachments released an updated version of its 200-500 class JRB Construction Utility Forks.
The redesign includes engineering design enhancements, including a lowered top cross tube for better visibility and a larger 3-inch-diameter tube for added strength.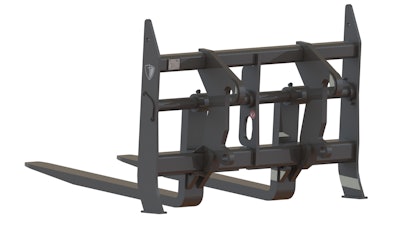 A single hanger is featured on the 60-inch-wide frame for better visibility and reduced weight.
The forks have drop-forged tines to help reduce material movement while being transported.
To complete the size ranges covered, Paladin continues to offer its 100 and 600-900 models.
The forks are compatible with JRB's Quick Hitch Mount and other industry quick coupler systems. Pin-On Mounts are available if needed.
Load capacities are rated beyond wheel loader lift capacities and are based on a 24-inch load center.
The forks are available with manually adjustable tines or hydraulically actuated tines for side-to-side adjustments from the cab. Optional hydraulic side shift is also available, as well as special order carriage widths and tine lengths are available upon request.
JRB Construction Utility Forks are designed with carriage widths ranging from 60 inches to 106 inches. Tine lengths range from 48 inches to 96 inches and tines are available in sizes ranging from 2 inches by 4 inches to 4 inches by 8 inches.