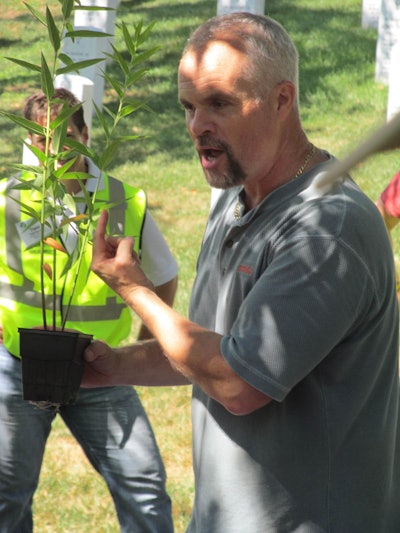 Stihl, Professional Landcare Network (PLANET) member, recently participated in the organization's annual Renewal & Remembrance at Arlington National Cemetery.
"Our members look forward to this opportunity each year to give back to the individuals who gave their lives for their country," says PLANET President Jim McCutcheon, Landscape Industry Certified. "We consider it a privilege to be able to volunteer our time and talents to such a worthwhile project." Many PLANET members have special connections at the cemetery either through relatives and friends who are buried there or through their own military service."
Here are six facts about this year's Renewal & Remembrace
1. 100 landscape industry companies and organizations were represented.
2. 78 tons of lime were applied to 180 acres at the cemetery.
Check out more photos from the event.
3. 22 tons of gypsum were applied to 84.5 acres
4. 45 acres of turf was aerated.
5. Seven trees were pruned, cabled and braced.
6. Five trees received lightning protection.
Check out a video from the event: