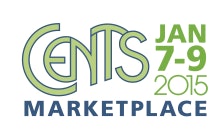 The Ohio Nursery & Landscape Association has partnered with John Deere Landscapes to offer two green industry programs on Jan. 6, 2015.
ONLA's CENTS is the Midwest's green industry convention.
For 10 years, John Deere Landscapes has provided the John Deere Landscapes University one-day education and tradeshow platform to provide industry professionals regional options to learn about best practices, new technologies and meet with vendors.
On Jan. 6, 2015 ONLA and John Deere Landscapes will join forces to offer educational programs and a vendor tradeshow.
Landscape architects, designers, contractors and crew leaders may choose to attend CENTS Marketplace & University intensive workshops: irrigation, dry-laid stone or ecological design; or the John Deere Landscapes University program which includes a vendor show and classes: lawn & turf, irrigation, lighting & electrical, pest & disease and business management.
That evening, attendees may opt to attend a pre-convention event at the Franklin Park Conservatory and Botanical Gardens, which includes a cocktail and dessert reception and a behind-the-scenes tour of the Orchids! show before it opens to the public.