For all the fuss that lawns and landscapes have generated during the past several years' extremes of drought and rainfall in abundance, we at the National Association of Landscape Professionals (NALP) know America's love affair with lawns is still going strong. According to a study conducted recently by Harris Poll, 83 percent of Americans think having a yard is important and 90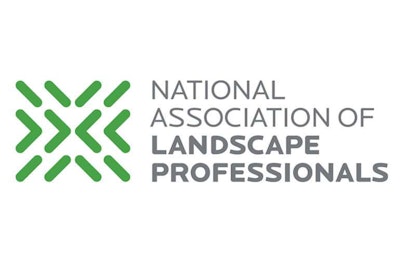 percent of those with a yard think it is important that it is also well maintained.
But how can you, as a landscape professional, take care of your clients' lawns and still be responsible with water usage? While water usage is a growing challenge in many communities, there are drought-friendly turf varieties and landscaping options available. As the landscaping industry prepares to observe "Smart Irrigation Month" in July, it's a good time to counsel clients about water savings. Here are some tips to share with the public:
Choose plants that need less water.
First, make sure the plants you suggest to your clients are native to the area, meaning they should be well adapted to the climate zone. Plants typically are separated into three water-need categories: very low, low and medium. Choose plants that require less watering. When planting a new lawn, talk with your clients about choosing drought-tolerant varieties of turf.
Consider hydrozoning.
When sketching your design out, consider planting drought-proof (or low water use) plants in a hydrozone; that is, adopt the practice of clustering plants with similar water requirements in an effort to conserve water.
Counsel clients on good watering practices.
Let them know if there are any city or county restrictions on landscape watering. If they also water when you aren't there, tell them to water trees and plants slowly or, better yet, use drip irrigation. Many of your clients can do more damage by over watering plants than by under watering them.
Talk to your clients about a "Smart Irrigation" plan.
Encourage them to install an irrigation system that uses smart controllers. Let them know that installing smart controllers for irrigation systems not only saves water by sensing the conditions each day and only watering when necessary, but also offers cost savings of approximately 15-20 percent on water bills. As water bills continue to rise in many places, your advice is likely to be seen as both sound and valuable.
Counsel clients on reusing water.
If your state and local jurisdiction allows it, tell your clients they may want to consider collecting and reusing water in rain barrels or other systems that capture rainwater for later use in the garden.
This monthly column is prepared by the National Association of Landscape Professionals.