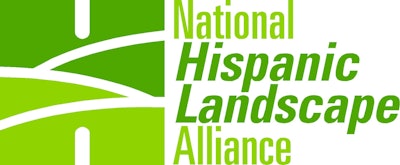 The Engines Division of Kawasaki Motors USA has partnered with the National Hispanic Landscape Alliance (NHLA), becoming one of the organization's "Supporting Members." Kawasaki Engines will help NHLA promote the advancement of Hispanic-Americans as landscape industry professionals and leaders.
"Kawasaki is proud to join forces with the NHLA as it broadens efforts to reach out and deliver substantive tools that will ultimately improve the contributions made by members of our industry," said Rodger Howe, a Kawasaki vice president. "The objectives of the organization match the goals of most industry professionals and Kawasaki looks forward to cooperating with NHLA and its membership in the furtherance of those objectives."
Ralph Egües, executive director of the NHLA remarked, "We are delighted to welcome Kawasaki as a member of our fast-growing association. Kawasaki's values and emphasis on diversity align perfectly with the empowering work of the NHLA. We look forward to working closely with Kawasaki to increase outreach, programming and member-to-member engagement, thus helping current and future members realize even greater success."
Kawasaki currently markets more than 40 general-purpose engines, most of which are produced by Kawasaki Motors Manufacturing in its Maryville, Missouri, plant, which has turned out more than 8 million units. Kawasaki Engines, a division of Kawasaki Motors, distributes gasoline engines for landscape, industrial and consumer markets.
NHLA says a half-million U.S. Hispanic landscaping professionals are affiliated with the association. Through membership, those workers are given a voice in the national dialogue on environmentally responsible landscape practices and a means through which to advocate on behalf of their businesses, the livelihood of their employees and the quality of life in their communities.