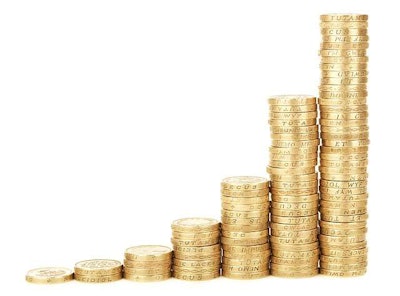 Three successful landscape entrepreneurs are lined up as speakers for a first-of-its-kind Wealth Building Summit at GIE+EXPO in Louisville, Kentucky. Set for Oct. 21 at Louisville's Hyatt Regency, the all-day program will focus on how to create and accumulate wealth as a landscape business owner.
Here's a brief thumbnail of the speakers:
Brian Lemmerman is founder and CEO of Somerset Landscape, based in the Phoenix area, with operations in Arizona, Texas, Nevada and Utah. Somerset has been involved in a number of mergers and acquisitions. Somerset is ranked in the Inc. 5000 with a 90-percent three-year growth rate.
Christopher Noon is CEO of Smartlawn Franchise Systems and the former CEO of Noon Turf Care, an $8 million lawn-care company that was recently sold. Chris and his brother and business partner Matt have built and sold two multimillion-dollar lawn and landscape businesses. He is the co-author of "Dialing for Dollars in the Digital Age: The Secret Art of Making Millions Over the Phone."
Deborah Cole serves as president of Greater Texas Landscape Services (GTL), a subsidiary of The Groundskeeper, the largest 100-percent employee owned company in the landscape services industry. Deborah founded GTL in 1981. GTL became a division of The Groundkeeper in 2008. Deborah has experience in mergers and acquisitions in landscape services on both sides of the table, having sold the business she founded and built, then completing a subsequent acquisition and building GTL into a significant statewide business with multiple branches in key markets.
The program also will include presentations by industry experts Ron Edmonds and Jeffrey Scott, as well as a keynote address by Mike Bogan, CEO of LandCare. Bogan's remarks will be followed by a question-and-answer session.
In addition, a panel discussion will be held featuring owners who have direct experience in the acquisition and sale of businesses.
Needless to say, there will be also be ample opportunity for networking with like-minded landscape professionals.
The program is limited to 50 participants. To learn more or sign up, visit www.WealthBuildingSummit.Info.