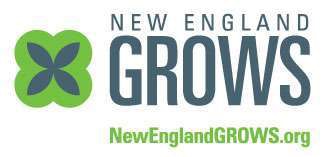 Finding and keeping good workers is a challenge in any industry, but especially in the green industry. A key issue as to why recruiting quality employees in the landscaping business is so hard is the lack of knowledge about what is really involved.
New England Grows and its four founding partner organizations have set about educating the next generation on what the commercial horticulture community has to offer with its new video "Finding Your Place in the Green Industry."
This five-minute video talks to industry veterans and students alike about why they enjoy what they do and all the opportunities that are available to them in the horticulture field.
"One of the most exciting things about this career is that it's interdisciplinary," Laura Kuhn, MCLP landscape designer, said in the video. "I get to combine – every day – art, science, engineering, and some psychology."
The video will be featured at New England Grows in Boston this week. It is part of the organization's Future Leaders program, which plays host to hundreds of students and provides them the opportunity to speak with industry professionals.
"We want them to understand that green industry professionals act as environmental stewards who use science, technology and their creativity every day," Virginia Wood, executive director of New England Grows, said in a statement. "We hope everyone will use this new resource to draw more people to our industry."