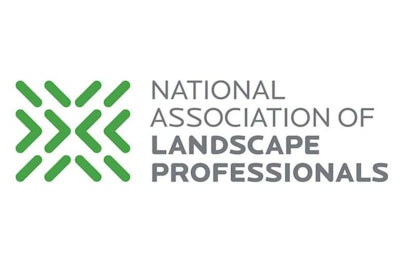 Landscapers interested in entering in the National Association of Landscape Professionals' Safety Recognition Awards Program have until May 2, 2016.
CNA sponsors the program, which is designed to recognize landscape companies that demonstrate a commitment to creating safe work environments. The award categories include: No Vehicle Accidents, No Injuries or Illnesses, No Days Away From Work.
Landscaping professionals who have entered their companies in previous programs are also eligible in the "Most Improved" category.
The program covers 2015 only. Any landscaping company can enter; a NALP membership is not required. Those who are members of the STARS Safe Company Program are required to enter the Safety Recognition Awards Program.
Another honor companies can earn is the Overall Safety Achievement Award, which goes to a company with an outstanding workplace safety performance based on combined fleet and employee incident rates.
To enter the program, landscaping companies must include the entry form, OSHA Form 300A Summary of Work-Related Injuries and Illnesses, and a copy of the year-end insurance claims summary reported. For more information or to access the forms, go here.
Companies which have maintained Overall Safety Achievement Award – Gold Performance status for three consecutive years are known as the "Best of the Best" and are listed below.
Arlington Lawncare & Landscape Inc.
Greenleaf Service Inc. – Linville
Keep It Green Landscaping
Lightfoot Enterprises Inc.
MirrorScapes LLC
No Ka Oi Landscape Services
Quality Lawn, Landscape & Fence Inc.
Raimondi Horticultural Group
Trio Outdoor Maintenance LLC