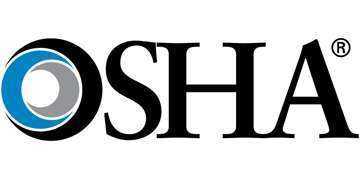 The Occupational Safety and Health Administration has proposed a fine of $42,000 against a Lancaster, Pennsylvania, landscaping company after eight safety violations.
OSHA launched an investigation of SNS Lawn & Landscape Services Inc., which does business as The Ground Guys, after being notified on Aug. 10, 2015, of an employee who had a double toe amputation. The employee had lost control of the mower while on a wet slope.
This took place less three months after OSHA investigated another incident involving the company in which a different employee suffered serious injuries and was hospitalized due to a mower rollover.
The inspectors determined that the company had failed to ensure the landscapers were using a rollover protective system and seat belts while using a zero-turn mower.
"This amputation and the incident that preceded it could have been prevented if The Ground Guys had only used the mower's protective system," said Kevin Kulp, director of OSHA's Harrisburg Office. "By ignoring this vital safeguard, the company is taking unnecessary risks with the safety of its employees, which is unacceptable."
OSHA cited SNS Lawn & Landscape Service Inc. for two willful, five serious, and one other-than-serious safety and health violations, which included chemical hazards and a lack of a hazard communication program.
Melissa Briske, a spokeswoman for The Ground Guys, confirmed in an email to Lancaster Online that the company was one of its independently owned and operated franchisees.
"We want our franchisees' customers to know that we do not condone these types of practices and urge each franchisee to make safety a key component of their business," she wrote.
The company has 15 days to contest OSHA's decision.