Fall Creek Farm and Nursery Inc. and Star Roses and Plants jointly announced that Star Roses and Plants is acquiring Fall Creek's "BrazelBerries" program – a branded plant collection of ornamental berry plants.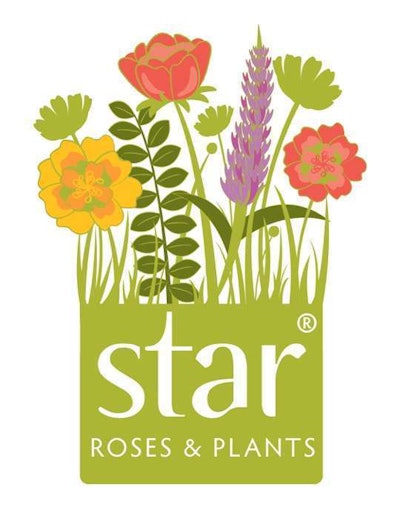 The companies say they expect the sale to close within 30 days. Terms were not disclosed.
Star Roses and Plants will purchase the BrazelBerries brand and variety portfolio and will take over management of the grower network and all sales and distribution. No other Fall Creek assets, business segments, or programs are included in the sale.
"The BrazelBerries brand has grown tremendously from its inception a few years ago to a top retail berry brand in our industry," says Steve Hutton, president of Star Roses and Plants. "It is exceptional in every respect, from the genetics to the brand design and execution to the first-rate marketing. We are fortunate to be able to add it to the ranks of our existing leading brands, Knock Out and Drift roses."
Dave Brazelton, founder and president of Fall Creek, said his family "and our entire Fall Creek team" are proud of the BrazelBerries brand and the company's success in growing the program. He said Fall Creek has "immense trust in (Star Roses and Plants') abilities to grow this program to its full potential and we are committed to closely collaborating with the Star team to ensure a smooth and successful transition for all – most importantly for our network growers and the garden retailers."
Brazelton said the sale of BrazelBerries will enable Fall Creek "to focus on our rapidly-growing core business – blueberry breeding and plant production for the commercial blueberry industry worldwide."

In a news release about the sale, both companies expressed "deep confidence and excitement" about the long-term potential of the berry category.
Star Roses and Plants said it intends to integrate BrazelBerries into its operations immediately upon closing the sale "to ensure a quick and seamless transition for all network growers and their retail customers."
Fall Creek, which is based in Lowell, Oregon, will continue to produce and supply plant liners on behalf of Star Roses and Plants, with all sales and distribution to be managed by West Grove, Pennsylvania-based Star. Fall Creek will aid in the transition during the next two years.
Star Roses and Plants is a wholly owned subsidiary of Ball Horticultural Co.
Loftness Specialized Equipment marks 60 years
Since 1956, not long after Hector, Minnesota, farmer Dick Loftness made a V-type snow blower for his own use, Loftness Specialized Equipment has grown steadily in the heart of the upper Midwest.
Loftness sold the company in 1979 to Marv Nelson, and it has been owned and operated by the Nelson family ever since.
Loftness has expanded its plant footprint and product offerings steadily through the years. The manufacturing company's lineup now includes VMLogix vegetation management equipment, SnowLogix snow blower attachments, GrainLogix grain-bagging equipment, CropLogix crop residue equipment, and the recently launched FertiLogix line of fertilizer application and handling equipment.
Loftness also produces specialized attachments, including the Kwik Pik rock picker, Cool Flow auxiliary hydraulic cooler, and Power Pak hydraulic power unit.
"We've made great strides in six decades, and we're very proud of our company's accomplishments and work ethic," said Gloria Nelson, president of Loftness.
What began simply by manufacturing and selling to local farmers in 1956 has expanded into a global business. Loftness products are sold across the United States and Canada, as well as in Mexico, Chile, France, Japan, China and Australia.