While Toro Co.'s overall net sales rose 1.2 percent in the company's second quarter ended April 29, net sales in its professional segment were up 7.7 percent, helping the equipment maker more than overcome the negative impact of bad weather on the residential side of the business.
Second-quarter net earnings totaled $105.7 million, or $1.89 per share, up from $93.8 million, or $1.64 per share, in the year-earlier period. Net sales for Toro's 2016 second quarter were $836.4 million compared with $826.2 million in the same period last year.
"We were pleased by the strong sales in our professional segment, particularly for our landscape contractor and golf products, at the start of our key selling season," said Michael J. Hoffman, Toro's chairman and chief executive officer. "Similarly, we are encouraged by the positive momentum we are seeing from our specialty construction business as we continue to strengthen our position in the industry. We are experiencing strong demand for our new Dingo TX 1000 compact utility loader, which has been well received by landscape contractors and rental houses alike."
You can find Toro's complete second-quarter earnings release here.
Ruppert Landscape opens Houston branch
After testing the waters with a satellite operation in Texas last year, Ruppert Landscape has expanded its landscape construction operations with the opening of a new branch in Houston – its 19th.

The company's 18 existing branch offices, which include both landscape construction and landscape management operations, are in Pennsylvania, Maryland, the District of Columbia, Virginia, North Carolina and Georgia.
Bob Jones, president of Ruppert's landscape construction division, said the opening of the Texas landscape construction branch is right in line with the company's five-year plan.
"The continuing success of several large landscape construction projects in the Houston area, including ExxonMobil headquarters, Baybrook Mall and River Oaks District, has enabled us to develop a more permanent presence in the Texas market," Jones said. "We are fortunate to be in a position to expand into a new market and provide growth opportunity for our employees."
The Houston branch is overseen by Patrick Luzier. Jones said Luzier "has been instrumental in helping us maintain and further our presence in the Houston market."
Operations manager at the Houston branch is Joe Maes, and five other managers have been added to round out the team: Aaron Blanton, Melissa Echavarria, Torin Garfield, Sergio Gomez and Andres Paredes.
Ruppert Landscape is a family and employee-owned business.
Bayer launches 'Talking Turf' blog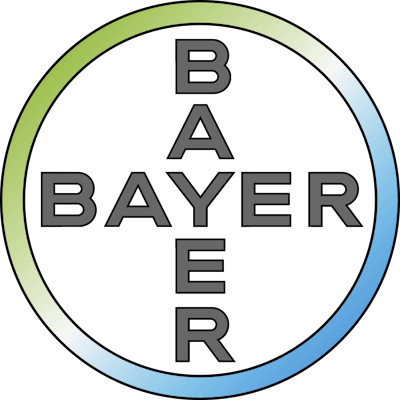 Bayer has created a new resource for golf course superintendents, the "Talking Turf" blog.
Prepared and continuously updated by Bayer Environmental Science, an arm of the company's Crop Science division, the blog contains information from the Bayer "Green Solutions Team" on disease pressure and weed control, along with plant health recommendations.
"As any superintendent knows, effective turf management is a non-stop and continuously evolving responsibility," said Laurence Mudge, Green Solutions Team manager. "We hope the solutions and expertise provided in 'Talking Turf' will help add additional tools to superintendents' arsenals."
Among numerous "Talking Turf" blog topics are the following:
Fungicide use on dormant bermudagrass and zoysiagrass with green tissue present.
Snow mold clean-up and microdochium patch control.
Preventing anthracnose in annual bluegrass.
Goosegrass control options for cool-season turf.
Getting a jump on summer diseases.
Planning for summer stress in greens.
Leaf spot and dollar spot in transition-zone turf.
To access the Talking Turf blog, visit this website.