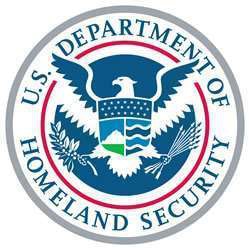 The fate of the returning worker exemption under the H-2B program won't be determined until next week at the earliest, as the House Appropriations Committee has postponed today's scheduled markup of the Department of Homeland Security budget.
The committee meeting is now set for June 22.
U.S. Rep. Hal Rogers, R-Kentucky and chairman of the Appropriations Committee, issued the following statement on the postponement:
"The horrific act of terror in Orlando over the weekend is heartbreaking, and our thoughts and prayers are with the victims, their families, and all those involved in the response and investigation.
"The Department of Homeland Security has just begun its investigation into this terrible crime. Members of Congress will be receiving briefings from the relevant agencies over the next several days. It is important for the Appropriations Committee to ensure that our legislation that funds the Department of Homeland Security reflects any emerging or future needs the Department may have. Therefore, the full committee markup of the Homeland Security Appropriations bill is postponed until next week, when more facts are available and to allow time for careful consideration of any necessary changes that may or may not be needed."
Trade associations representing landscape contractors, growers, nurseries and other green industry businesses are monitoring the DHS budget bill closely. They're hoping to see a policy rider attached to the bill that keeps in place an exemption of returning workers from the H-2B program's annual cap on visas issued to non-immigrant, seasonal foreign labor. The cap on H-2B visas is currently set at 66,000.
The H-2B program is separate from federal regulations governing seasonal farm labor.
With an H-2B visa, a foreign worker can remain in the United States for a maximum of one year (although it usually ends up being closer to 10 months), with two one-year extensions possible before an H-2B worker is required to leave the United States for at least three months. After that period, he or she is eligible to re-apply for an H-2B visa.
While the U.S. seafood industry, hotels and amusement parks also depend on H-2B workers, the nation's green industry is the largest user of the program by far.
The National Association of Landscape Professionals, AmericanHort and other industry trade groups say their members can't find sufficient numbers of reliable workers with the 66,000 cap in place. That's why they are pushing hard to extend the exemption of returning workers from the cap in the fiscal year that begins Oct. 1.
The current exemption was put in place through an amendment to the omnibus budget bill that passed in December 2015. The amendment provided that all foreign workers who had held an H-2B visa during any of the past three fiscal years would not count toward the annual cap on the total number of visas allowed.
GreenMark Consulting Group launches coaching initiative
GreenMark Consulting Group announced Tuesday the launch of its new "Landscape Business Success" coaching platform, which the company says is designed for landscape and snow-removal industry contractors of all sizes.
The website for the new platform contains the following statement from GreenMark Consulting Group CEO Steven Cohen: "Our objective is to help make your business more efficient and more profitable. We do so by providing small business coaching, consulting and advisory assistance. We help you solve problems when you have limited resources or expertise, or simply when you need an objective viewpoint from an outside perspective."

The Landscape Business Success initiative provides the firm's clients with access to subject-matter experts in the areas of general business, marketing and financial management. Cohen promises that the firm's coaches "will always tell you the truth, even if you don't want to hear it."
Although GreenMark Consulting Group has long provided coaching, Cohen says the new platform provides a way for "companies navigating the growth cycle to have an affordable resource available." At the same time, he stressed that the new platform is not a one size fits all program. Landscape clients of the firm's coaching service will receive advice tailored to their companies' needs, he said.
Grasshopper earns top Dealer's Choice Award – again
For the second year in a row, Grasshopper Co., a manufacturer of zero turn mowers and other grounds maintenance equipment, has won the Dealer's Choice Award in the outdoor power equipment (OPE) manufacturer category. The category includes commercial and residential applications for turf, lawn or grounds maintenance.
Winners in the Equipment Dealers Association (EDA) awards program are selected by dealers throughout North America.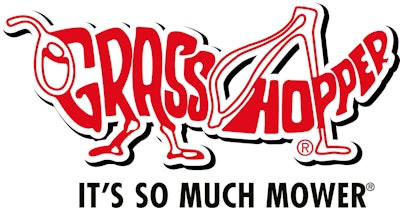 The awards are presented annually to manufacturers that receive exemplary ratings in EDA's Dealer-Manufacturer Relations Survey of 12 key categories of dealership operations and support. Grasshopper led all OPE manufacturers in all 12 categories, including overall satisfaction, product quality, parts quality, technical support and communication with management.
"Dealers build their businesses around products on which they can stake their reputations," said Grasshopper President Stan Guyer. "This second Dealer's Choice Award is validation we're getting it right based on their expectations."
Grasshopper products are sold in all 50 states and in 40 international markets through more than 1,000 independent dealers.