Ruppert Landscape and Baltimore's ABC2 News (WMAR-TV) recently partnered to provide a facelift to the landscape of The Children's Home in Catonsville, Maryland, just west of Baltimore.
Called "Built Upon A Dream," the community service project involved more than 100 Ruppert employees representing five of the company's local landscape management branches.
"The Children's Home campus is filled with young residents who are going through a challenging time in life," said Ruppert Landscape President Phil Key. "Our goal as a part of this project was to do what we could do to help brighten this campus and the lives of those who live here."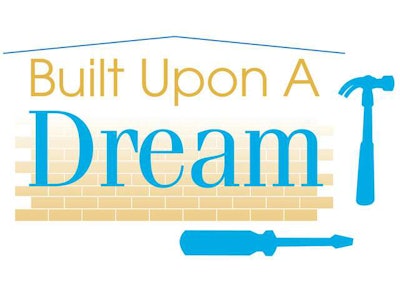 Established in 1863, The Children's Home provides residential care to young people between the ages of 13 and 21.
The total value of the campus renovation, including time and materials, was approximately $16,000. By the time it was finished, more than 200 man-hours had been invested in refurbishing the landscape.
Ruppert employees planted nearly 500 perennials and 85 shrubs in existing plant beds around the entrance of the six cottages and at the site entrance. New plant species were selected to add color and to ensure they'd come back year after year and require little upkeep for the maintenance staff at The Children's Home.
"We enjoy hands-on projects such as this," Key said, "because we feel it gives our team members a greater connection to what's being donated. Ultimately, we want our team to feel great about the work they've performed at The Children's Home but also be able to connect that feeling – and our ability to donate to great causes like this – to the work they perform on a daily basis."
Ruppert Landscape donates 5 percent of its profit to charitable causes each year.
The Children's Home campus renovation also included the maintenance of existing plant beds, light tree pruning, removal of three dead trees in the courtyard, and mowing of 7 acres on the grounds surrounding the cottages and pavilion.
CASE Construction Equipment honors dealers
CASE Construction Equipment has released its list of 2016 "Diamond Dealer" and "Gold Dealer" award recipients as part of its North American Construction Equipment Partnership Program. The awards recognize dealerships across the United States and Canada in areas such as sales performance, marketing and communications, product support, parts support and training.

The 2016 Diamond Dealer award winners are: ASCO (Texas), Birkey's Construction Equipment (Illinois), J.R. Brisson Equipment (Ontario), Burris Equipment Co. (Illinois), Groff Tractor (Pennsylvania, Maryland and New Jersey), Hills Machinery (North Carolina and South Carolina), HiTrac (Manitoba), Kucera Farm Supply (Ontario), McKeel Equipment (Kentucky), Miller Bradford & Risberg (Wisconsin, Michigan and Illinois), Nueces Power Equipment (Texas), Redhead Equipment (Saskatchewan), and State Equipment (Kentucky and West Virginia).
The 2016 Gold Dealer award winners are: Crawler Supply Co. (Louisiana), Diamond Equipment (Illinois, Indiana, Kentucky and Tennessee), Eagle Power & Equipment (Pennsylvania and Delaware), Hopf Equipment (Indiana), Longus Equipment (Quebec), McCann Industries (Illinois and Indiana), Medico Industries (Pennsylvania), Monroe Tractor (New York), OCT Equipment (Oklahoma), Potter Equipment (Arkansas and Missouri), RPM Machinery (Michigan and Indiana), Scott Equipment (Louisiana and Arkansas), Sequoia Equipment (California), Townline Equipment (New Hampshire), Triebold Implement (Wisconsin), and Yukon Equipment (Alaska).
"These high-performing dealerships live up to the CASE brand promise throughout every aspect of their business," said Scott Harris, vice president for CASE Construction Equipment in North America, "hiring the right people, delivering a differentiated level of service in market, and building enduring relationships with customers."
Dealers cite Dixie Chopper as 'Most Improved'
The North American Equipment Dealers Association (NAEDA) has announced Dixie Chopper, part of Jacobsen, a Textron Inc. company, as the winner of the association's 2016 "Most Improved" award for the second year in a row.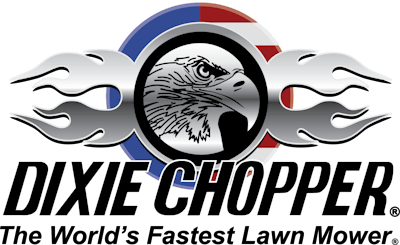 Dixie Chopper received the award for attaining the greatest percentage of improvement in overall ratings compared with 2015 based on the NAEDA's annual dealer-manufacturer relations survey.
"We would like to thank our dealers for participating in this year's survey and recognizing the progress Dixie Chopper is making in all areas of the business," said Chris Vernon, vice president and general manager of Dixie Chopper.
In the survey, manufacturers are rated in 12 categories: overall dealer satisfaction, product availability, product quality, product technical support, parts availability, parts quality, return privileges, communication with management, warranty procedures, warranty payments, marketing and advertising support, and manufacturers' response to dealer needs/concerns.