Nature Safe says it will focus attention at GIE+EXPO on its new 15-0-1 Hi-Sol Organic Nitrogen fertilizer. The landscaping industry trade show is Oct. 19-21 at the Kentucky Exposition Center in Louisville.
Listed with the Organic Materials Review Institute (OMRI) – a nonprofit organization that verifies companies' claims that products are "organic" – 15-0-1 Hi-Sol Organic Nitrogen fertilizer is the highest concentrated, unrestricted use, dry-flowable product on the market, according to Nature Safe.
The manufacturer says the new product is "an ideal tool to spoon feed organic nitrogen applications for organic growers, nurseries and turf through irrigation systems, drip lines, spray tanks or pivots." Nature Safe says 15-0-1 Hi-Sol Organic Nitrogen contains the highest quality organic protein and amino acids, 0.2 percent iron, along with 1 percent soluble potassium that is naturally chelated.
The protein concentration of the product, at more than 92 percent, is five times more protein per pound than a typical pet food.
For detailed information on the new organic fertilizer, which Nature Safe will sell in 40-pound bags, see the company's website.
Petro-Canada prepared for oil-spec overhaul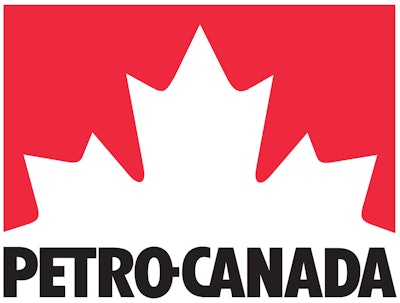 With the lubricants industry set for its biggest specification overhaul in history later this year, Petro-Canada says it's ready for the introduction of PC-11 heavy-duty engine oils.
The PC-11 specification will require heavy-duty engine oils to offer enhanced oxidation control, aeration control and shear stability – increasing fuel economy, lowering emissions and better protecting engines.
Petro-Canada Lubricants, a Suncor business, will be introducing two new categories of heavy-duty engine oils in December. In the meantime, the company has launched the branding campaign it will use for PC-11: "The Tougher. The Better."
Petro-Canada says its PC-11-ready product line "is set to be the world's toughest range of heavy-duty engine oils," and the campaign slogan points to that message.