BioSafe Systems, a manufacturer of plant disease and pest control solutions based in East Hartford, Connecticut, will open a production site in Coldwater, Michigan.

The company says the new facility will manufacture, house and ship all BioSafe Systems' peroxyacetic acid chemistries, including all EPA registered and OMRI listed products, as well as FDA intervention products.
"This new production facility allows BioSafe Systems to create products closer to our customer base within the Great Lakes region and take advantage of the proximity to the Midwest market, which will help us better service our growers and customers," said the company's CEO, Rob Larose.
Set to open in 2017, the Coldwater location will also serve as a hub for the pick-up and distribution of bulk peroxyacetic acid deliveries within the company's east and west north central divisions.
In addition to the landscape and horticulture markets, which it has served for nearly two decades, BioSafe now makes and distributes products for the agriculture, animal health, post-harvest/food safety, home and garden, and aquatics markets.
Morbark's Boxer adds 5 distributors to network
Boxer, a brand of chippers, trenchers and compact utility loaders manufactured by Morbark LLC, recently added five companies to its distributor network.
The new distributors are as follows:
Advantage Rental and Sales, with locations in Seaville and Marmora, New Jersey.
Barton Tractor in Butler, Pennsylvania.
Capitol Equipment in Sherwood, Arkansas.
Project Equipment LTD in Winnipeg, Manitoba, Canada.
Wando Power Equipment Co. Inc. in Charleston, South Carolina.
Meanwhile, Bold Hawaii and Parker Sales & Marketing have signed manufacturer's representative agreements with Morbark to promote the Boxer line. Bold Hawaii will recruit sales to rental companies throughout Hawaii and Guam, while Parker Sales & Marketing's area of responsibility covers Florida.
STIHL plays host to manufacturing camp
Looking to inspire teens to pursue an education and career in manufacturing, STIHL Inc. recently played host to the fifth STIHL Manufacturing Technology Summer Camp at its U.S. headquarters in Virginia Beach, Virginia.
Developed in partnership with "Dream It. Do It. Virginia.", the free camp gives high school students hands-on experience in technology-based projects. Through an application process involving student essays, 35 high school students from Virginia were selected to participate.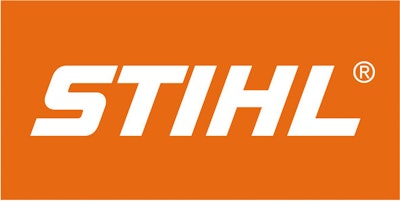 During the four-day camp, students were tasked with using STIHL components to build "Escape Bots," which are obstacle-avoiding robots equipped with infrared sensors. Campers worked in teams of seven to develop technical, production planning and budgeting skills to find the most efficient way to build their products. Activities included everything from time studies and soldering circuit boards to marketing their products for sale.
"The students demonstrated a passion for learning and great instincts for modern manufacturing," said Stephen Ballenger, vice president of operations at STIHL Inc. "As manufacturing becomes more and more technology focused, we are pleased to help grow their interest, change perceptions and put them on the path to success. We need people with a good solid technical base and that's why we're starting with students."
On the final day, five teams competed to determine the best process to manufacture and assemble their robots. Each member of the winning team receives a scholarship of $1,000 from the Virginia Industry Foundation.