More than a third of commercial landscapers are considering adding propane-powered equipment to their fleet, according to a study by Wiese Research Associates.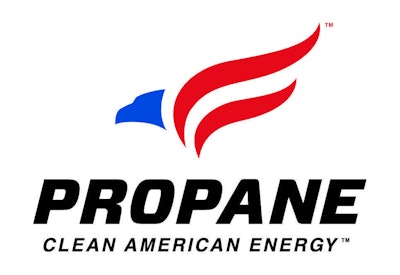 Commissioned by the Propane Education & Research Council (PERC) to identify current perceptions and purchase habits related to commercial propane equipment, the study is based on responses from 150 survey participants. Participants were screened to maintain a proportional representation of the United States.
According to the survey, 34 percent of landscape contractors said they were somewhat to very likely to purchase a propane mower within the next three years.
"We've seen solid growth of propane equipment in the commercial landscape market over the past four years, and this survey only reinforces our belief that the growth will continue its trend upwards as more commercial landscapers understand the financial and environmental benefits of operating a propane mower fleet," said Jeremy Wishart, deputy director of business development for PERC.
While there is greater interest in purchasing propane equipment in the green industry, there are also some misperceptions about it. The survey reported that 38 percent of contractors who were less favorable toward propane equipment said it was because they did not know where to find propane.
"While we're pleased to see so many contractors taking propane equipment into consideration, there were some responses in the survey that show we still have work to do," Wishart said. "Fortunately, PERC has already created resources to help solve some of the existing barriers respondents said they have before transitioning a fleet to propane."
To help contractors find local propane retailers, PERC has created an online tool that simplifies the process. Contractors can go to propane.com/fpr and enter a zip code to find propane retailers in their area.
Only 15 percent of survey respondents were aware of equipment incentives that help offset the costs of buying new propane mowers. PERC currently offers $1,000 for every propane mower purchase and $500 for every certified conversion through its Propane Mowers Incentive Program.