The National Hispanic Landscape Alliance (NHLA), in partnership with Ellen Ely of Landscape Training Solutions, will play host to its "Train the Trainer" program March 26-29 in Miami.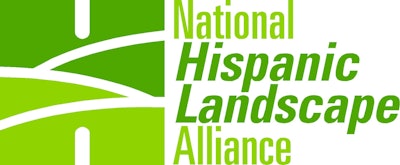 Train the Trainer is a unique educational experience, NHLA says, designed to increase awareness and assessment skills, enhance the understanding of diverse learning styles and the types of training techniques best suited to each style, and help participants improve their presentation skills.
"Part of our mission is to facilitate conditions that promote greater professionalism and business success for Hispanics in the landscape industry," said Ralph Egües, executive director of NHLA, "and Train the Trainer has been a proven vehicle for bringing about positive workforce development.
"The degree to which the human factor is well informed and positively motivated is a major key to success in our industry," said Egües. "Those who train and lead should be well prepared to do so by example and with an understanding of learning styles and social cues so that their efforts contribute to an enhanced work environment that inspires and informs a more competent workforce."
NHLA says its Train the Trainer program has "a proven record of success in preparing past participants across the nation to become better trainers and leaders."
One past participant, Marco Lavayen, is operations manager at RulyScapes Inc. in Centreville, Virginia.
"Train the Trainer was a life-changing experience for me because I was able to develop my potential as a leader," Lavayen said. "My communications skills considerably improved, as did the way I manage my team and interact with each team member.
"I learned more effective ways to pass on what I knew and the skills I had acquired to my team, he said. "I became a real teacher."
You can learn more about Ely and her work at Landscape Solutions here.
The $1,400 registration fee – $1,200 for NHLA members – includes lodging, meals, training materials and round-trip ground transportation from and to Miami International Airport (MIA).
For more information or to register, visit this page on the NHLA website. And here's a short video of Ely working with a landscape crew on interpersonal communications:
Registration open for NALP 'Sales Bootcamp'
The National Association of Landscape Professionals (NALP) is offering "Sales Bootcamp: High Intensity Training with Marty Grunder" late next month in Charlotte, North Carolina, and Baltimore.
Grunder is the founder, president and CEO of Grunder Landscaping Co. in Miamisburg, Ohio, and a popular speaker and consultant.
NALP says effective selling requires two critical elements: a great landscape industry sales professional and a great selling organization. Grunder's daylong workshop, which will be preceded at both locations by a reception the evening before, offers participants the following, NALP says:
Real world presentation skills for the sales professional, including tips and tricks for effective cold calling, warm calling, selling scripts, follow-up and more.
Sales management lessons that reveal what works and what doesn't.
Proven principles for leading and managing a sales team.
A system to hold you and your team accountable to get the results you need.
The cost is $995 for NALP members and $1,195 for non-members.
This year's NALP Sales Bootcamp is scheduled for March 27-28 at the R.A. Bartlett Research Laboratories and Arboretum in Charlotte, and March 29-30 at the Westin Baltimore Washington Airport.
To learn more or register, visit this page on NALP's website.