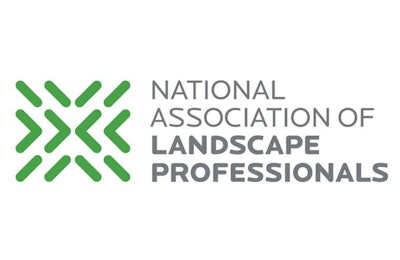 The National Association of Landscape Professionals (NALP) has once again partnered with CEO and president of Grunder Landscaping Co., Marty Grunder, on the NALP Field Trip with Marty Grunder. This year's trip will visit HighGrove Partners in Atlanta, Georgia.
Joined by Frank Mariani, CEO of Mariani Landscape, and Jim McCutcheon, CEO of HighGrove Partners, Grunder's two-day sessions will focus on building a successful landscape business while putting an emphasis on leadership, marketing, systems and sales.
While on this trip, attendees will have the opportunity to learn in an educational and interactive setting combined with an insider's look into the inner workings of HighGrove Partners handling the landscape work of many high-profile properties, such as SunTrust Park.
This trip is sponsored by Bartlett Tree Experts and Gravely. For more information about the trip, click here.
NALP awards highlight landscape industry
NALP has introduced three new awards that highlight the work the landscape industry does to support the environment and strengthen communities.
"Companies of all sizes are making huge impacts in their communities through their public service and environmental stewardship and with these awards, we want to highlight that work and educate the public about the impact these companies are making," said Missy Henriksen, NALP vice president of public affairs. "We encourage people to nominate or self-nominate companies who are doing great work."
Currently, nominations are being accepted for the following awards:
Advocacy Awards
These awards will be presented to individuals who demonstrate a significant and sustained commitment and passion to advancing the interests of the landscape and lawn industry with regulatory bodies and legislators. On Legislative Days in July these awards will be presented; the deadline for applications is May 31.
Community Partnership Awards
These awards highlight companies already actively engaged in their communities and are making continuous positive contributions while also highlighting the aesthetic, quality of life and environmental benefits that the landscaping industry brings to communities across America. The deadline for applications is June 15, and the awards will be presented at LANDSCAPES in each of three revenue categories.
Environmental Stewardship Awards
These awards are meant to highlight companies that make a sustained and significant commitment to enhancing and protecting the environment, which can be seen throughout their policies, practices and all they do and is ingrained in the company's culture. The deadline for applications is June 15, and the awards will be presented at LANDSCAPES in each of three revenue categories.
Second location added to Renewal & Remembrance
During NALP's annual Renewal & Remembrance and Legislative Days on the Hill events, July 16-18, in Washington, D.C. and Northern Virginia, a second location has been added.
As the industry's largest volunteer landscape and lawn care public service event, Renewal & Remembrance is in its 21st year. Hundreds of volunteers do landscaping and irrigation projects, liming and aeration and tree work at Arlington National Cemetery.
"Our partnership with Arlington National Cemetery is so meaningful to the association and to our members that we are honored to be able to volunteer our time and expertise at the cemetery each year and to take on new projects when there is a need," said Sabeena Hickman, CAE, NALP CEO.
This year's new location will be the United States Soldiers' and Airmen's Home National Cemetery and is more commonly known as the Soldiers' Home, one of the country's oldest national cemeteries. More than 14,000 veterans are buried at the cemetery, including those that fought in the Civil War. Liming and aeration will be done by a small team of volunteers at the Soldiers' Home as well as a much larger project at Arlington National Cemetery.
Held in conjunction with Remembrance & Renewal, Legislative Days on the Hill includes the latest information and news about industry issues, lessons on how to become a more efficient voice in the legislative and regulatory process, visits with members of Congress and networking events and entertainment by political satire group the Capitol Steps.
The keynote speaker for Legislative Days will be former CNN anchor Frank Sesno. Renewal & Remembrance is open to NALP members, and Legislative Days is free and open to all industry professionals. Space is limited for both events, so register early to attend one or both.