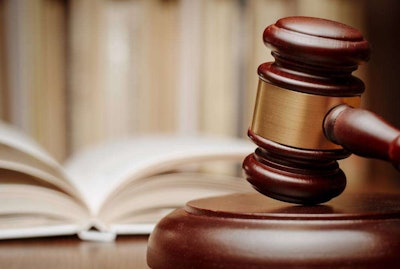 According to The Denver Post, reports from the U.S. Department of Labor's Wage and Hour Division said that Parkside Landscaping in Littleton, Colorado, has paid more than a half-million dollars in back wages and penalties to settle allegations that it underpaid seasonal foreign workers.
The Denver Post states that the company paid $524,063 in back wages to 53 employees and $26,104 in penalties to resolve violations of H-2B nonagricultural visa program provisions and the Fair Labor Standards Act.
Company owner Gene Baker told The Denver Post that the government raised the wages required for landscape workers after he had already signed contracts with his clients.
"We have learned from the process, paid the cost promptly and have moved forward," Baker told The Denver Post. "We are now in full compliance."
When participating in the H-2B nonimmigrant visa program, companies are required to certify that they tried and failed to find local workers at a prevailing wage before they are able to bring in temporary help from other countries.
To prevent employers from undercutting the local labor market by bringing in foreign workers willing to accept less pay, the H-2B nonimmigrant visa program does require prevailing wages. According to The Denver Post, in 2015, prevailing wages for landscape workers in the program rose by more than a third.
Reports from The Denver Post say that labor investigators found that Parkside didn't pay foreign workers the wage stated in its certification. Reports state that an additional eight employees were paid straight time wages for working overtime hours, which The Denver Post says is a violation of the Fair Labor Standards Act.
According to the Department of Labor, Parkside was also fined for failing to provide a copy of the job order to employees at the time they applied for their visas, provide earning statements and comply with safety requirements for employer-provided transportation.
Baker told The Denver Post that the H-2B rules require employers to prove they can pay the workers they are bringing in. He says this is typically done in the form of signed contracts with clients.
Baker told The Denver Post that he bid out his contracts to include an increase in wages over the prior year, but the Department of Labor reportedly boosted the prevailing wage for landscape workers by more than Baker expected.
Baker said he told his workers they might have to return home, but his employees told him they were satisfied with the agreed wage and wanted to continue working.
"It was very naive of me to think it was a right they could give away," he told The Denver Post.
Maine landscaper receives town order to stop working
When Josh Gammon of Gammon Lawn Care in York Harbor, Maine, was ordered to cease operating his landscaping business from his home last month, his neighbors were upset to find that he disregarded the order and continued his work.
"When did cease and desist translate into continue and resist?" Glenn Lane resident Joseph Jason told BDN York.
It was reported in a local paper that Gammon had moved his equipment to another location and was no longer operating out of his home, but after the article was published, neighbors contacted the paper to tell them that was not the case. Gammon's property was still being used for operating the landscaping company.
"He has 10 to 12 trucks out of there, day and night," Mike Kofmann, who lives on York Street, told BDN York. "It's better than last year, when he would have 25 trucks going in and out of there. Last week when it snowed, you could hear those trucks going beep, beep, beep all night long. When the trucks with their lights on come out to York Street, even though I put in blackened shades, it doesn't cover everything."
BDN York reports that code enforcement officer Amber Harrison told Gammon's lawyer, Matt Howell, that Gammon would be in violation for having his sign up and his address on his website, regardless of whether or not he was physically there.
"They were still going to fine him, so his attitude was, 'If I'm going to get fined anyway, I am going to use my property,'" Howell told BDN York. "In addition, a number of his friends and fellow business owners who said, 'You can work on my site' are worried that that town is going to go after them."
"I get the frustration of the neighbors, it's not lost on me," Howell added. "He's not happy about this either. He gets harassed daily. People are taking pictures. Josh and I are both hopeful that there will be resolution soon."
Many neighbors have expressed concerns about the operation and ultimately how the situation will be handled by the town.
"When we started coming here in the 1980s, it was not a year-round town, but over the years the neighborhood has become filled with permanent residents," Lillian Jason of Glenn Lane told BDN York. "I don't think the people who run the town have caught up with the changing demographics."
She added that based on what she's seen, the town's ordinances, "are not really respected by all members of all town boards. Everyone needs to be held to the same standard."
BDN York reports that the next round of action on Gammon's case will take place on Jan. 24, and the Board of Appeals will hear his appeal of an October Planning Board ruling against his plans to increase his landholdings to help operate his business. Additionally, BDN York reports that there are at least four court actions pending in this case.
Ohio bans sale of over 35 invasive plants
The state of Ohio banned the sale of approximately 38 invasive plants under new rules that recently took effect.
The state now prohibits the sale of destructive species, and officials say the plants can spread aggressively and choke out others. It has also been reported that they can lower property values and prompt long-term battles to contain them.
According to The Columbus Dispatch, a majority of these plants were favorites in nurseries at some point and were desired for their fast growth rate, big leaves and flowers and low maintenance. These same traits, The Columbus Dispatch says, also make these plants capable of spreading aggressively.
"A lot of these species offer all those qualities people look for when they're buying a plant; there's demand for them," Alistair Reynolds, a forester for the Ohio Department of Natural Resources, told The Columbus Dispatch. "Up until now, we didn't have any rules preventing the sale of them. There were no rules keeping them from getting into Ohio."
The Columbus Dispatch reports that Dan Kenny, agricultural administrator, says the Ohio Department of Agriculture will also bring together a five-person invasive plant advisory committee to review potential future additions to the no-sale list.
"Plants evolved over millions of years, but invasives suddenly start spreading," Theresa Culley, a University of Cincinnati plant biologist, told The Columbus Dispatch. "Rather than waiting millions of years for an environment to change, it can take a few years."
According to the Ohio Invasive Plant Council, at least half of the 50,000 non-native species introduced to the U.S. wreak more than $34 billion a year in environmental, industrial, agricultural and public health damage.
"You can eliminate an invasive, but you're always doing follow-up," Karen Siedel, a conservation project manager for the Nature Conservancy, which oversees 1,500 acres of wild space in central Ohio, told The Columbus Dispatch. "A lot of money goes into this. I don't know that many people addressing invasive species would say there's sufficient funding. We could use a lot more."
To see a full list of these invasive plants, click here.