After nearly 12 years of service to the professional lawn care and landscape industry, the National Association of Landscape Professionals' (NALP) chief executive officer Sabeena Hickman announced that she is stepping down from her leadership position.
NALP says Hickman will still serve as a consultant to the organization for the next six months to ensure a smooth transition of leadership responsibilities.
"I am extremely proud of all that this association has accomplished during my tenure and – in particular – of the people whom I've been lucky enough to work alongside of and learn from," says Hickman. "While change is always bittersweet, I've reached a point in my professional career where I'm ready to explore new opportunities and take on different challenges. I'm excited about the opportunity this creates to pass the torch to a new leader who can bring fresh ideas and energy to NALP. As we prepare for this transition, I have every confidence in our talented and experienced leadership team and staff and know that the association is poised for tremendous success in the coming years."
Hickman continues, "It's been an honor to serve in this role and witness the growth of this organization firsthand. In partnership with excellent leaders throughout the years, we have cemented NALP's role as the premiere association for the landscape industry, known for its relentless advocacy efforts, first-class educational and training opportunities for members, commitment to expanding the workforce, tireless promotion of the industry and setting the highest standards of professionalism for the industry."
"Sabeena leaves our association in a remarkably strong state, which is a true reflection of her strategic leadership, unfailing dedication to our members and passion for bettering the landscape industry," says Jeff Buhler, NALP president. "Under her leadership, NALP has increased revenue by 38 percent over the past three years to $7.2 million and grew membership by 12 percent in the last year alone. From leading the association's pivotal evolution – from Professional Landcare Network (PLANET) to NALP – to strengthening our partnership with the Outdoor Power Equipment Institute (OPEI) and growing the GIE+EXPO, from the creation of the Industry Growth Initiative (IGI) to fostering new industry leadership on NALP's board and staff, Sabeena leaves a long-lasting legacy, for which we owe her an enormous amount of appreciation and thanks."
NALP says it has formed a task force which will oversee transition plans and the organization's search for a new chief executive. Buhler noted that that association will continue to operate fully during the transition period.
"The great work that is underway by NALP staff and our board, as well as all existing programs and member services, will continue without interruption while our task force diligently works to identify a successor," says Buhler. "We are committed to conducting a comprehensive and careful search for the right person for the job, taking into consideration both the organization's daily operations and long-term strategic goals."
Hickman joined NALP, then known as PLANET, in 2007 as chief operating officer. She was appointed acting CEO in 2008 and named CEO in 2009. Before joining NALP, she was chief of the Learning Center for the Recreation Vehicle Dealers Association and the COO for the American Composites Manufacturers Association.
ArborSystems announces new chemical product line
ArborSystems recently announced its new chemical product line in one-quart bottles for macro-infusion systems.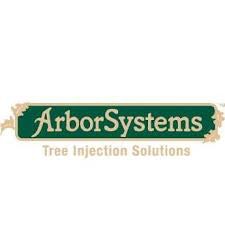 "TreeMec Inject, containing 4 percent active ingredient of Emamectin Benzoate, is the signature product of this one-quart bottle line," says Chip Doolittle, president of ArborSystems in Omaha, Nebraska. "It is suitable for arborists, urban foresters and tree care professionals that are injecting with the many different drill and tap methods available."
The company says the one-quart bottle is designed to be used with higher volume tree injection devices, and they add that it can be used as formulated or diluted with water for low, medium, medium-high and high rates.
The company says TreeMec Inject controls insects and mite pests that meet the label and dose requirements listed on its label including emerald ash borer (two-year control), ambrosia beetle, gypsy moth, Japanese beetles, winter moth, bagworm, conifer mites and honeylocust plant bugs.
Shindaiwa announces handheld blower
Shindaiwa USA announced their latest 25.4 cc handheld blower for the commercial landscaper or arborist.
The company says the EB262 has features to make it a leader in the handheld blower category. With 15.8 Newtons of force behind it, Shindaiwa says this commercial blower is made for professionals who need efficiency in their equipment.
Commercial features include chrome cylinder plating, a 2-ring piston and a blower tube wear ring for durability and longevity. The company says the variable cruise control allows users to lock the throttle at differing speeds for specific tasks.
According to Shindaiwa, the rubber grip on the main handle reduces fatigue while a secondary handle below the fuel tank increases comfort and maneuverability, and the pleated paper main filter and foam prefilter with tool-less access provide filtration in dusty conditions and make maintenance a breeze.
Shindaiwa says the EB262 double grid intake pattern reduces blockage from leaves, and the large 20.3 oz. fuel tank provides extra run time.The EB262 includes both round-end and flared-end tubes. MSRP for the EB262 is $199.99.
"We had professional landscapers and arborists in mind when we designed this unit, and we made sure to include all of the features that they would need to maximize performance, comfort and durability," says John Powers, direct of product management.
Bobcat Company introduces new Bob-Dock system
Bobcat Company recently introduced the new Bobcat Bob-Dock system – a hands-free hydraulic attachment mounting system. The company says the system is designed for strong, easy and repeatable hydraulic connections, without operators leaving the Bobcat compact loader cab.
The Bob-Dock system will be available for M2-Series T630, T650, T740 and T770 compact track loaders; S630, S650, S740 and S770 skid-steer loaders; and the A770 all-wheel steer loader.

"Fleet owners, equipment managers and operators who worry about machine downtime will love the Bob-Dock mounting system because it prevents many common operator errors, like failing to disconnect hydraulic hoses before backing away from an attachment, and the system routes and protects auxiliary hydraulic hoses from tire and track contact," says Jason Boerger, Bobcat Company marketing manager. "The Bob-Dock system is also going to be a favorite of operators who will appreciate not having to leave their cabs to connect or disconnect hydraulic hoses."
To connect an attachment to a compact loader equipped with the Bob-Dock system, Bobcat says an operator should line up the loader with the attachment's Bob-Dock adapter plate. The operator then presses the Power Bob-Tach switch inside the cab. The Bob-Tach system secures the attachment, while the Bob-Dock system automatically connects the hydraulics. The attachment is then ready to use.
Bobcat says when the operator is finished using the attachment, the Bob-Tach wedges can be retracted and pulled away. The hydraulics instantly release for hands-free removal.
Bobcat says if a loader has a Bob-Deck attachment mounting system installed and the operator wants to use an attachment that lacks a Bob-Dock adapter plate, there's no problem. While the Bob-Dock attachment mounting system's floating coupler block equips your loader with a hands-free connection point, the standard couplers located on the lift arm remain ready to use.
Bobcat adds that users can utilize the full lineup of approved Bobcat attachments, with or without the Bob-Dock adapter plate attached.
Honda engines expands GX Series v-twin model lineup
At this year's World of Concrete show in Las Vegas, Nevada, Honda introduced new additions to its GX Series of v-twin general-purpose commercial engines.
Key takeaways included:
The Honda iGX700/iGXV700 and iGX800/iGXV800 v-twin general-purpose engines offer versatile power—expanding into larger and more demanding commercial applications for greater adaptability with fuel efficiency in a compact package.
The engines expand the Honda v-twin lineup and now are the most powerful electronic fuel-injected models offered by the Honda Power Equipment division.
The Honda iGX700/iGXV700 and iGX800/iGXV800 engines provide versatile power based on changing loads for bigger equipment.
Delivering complete drive-by-wire remote control capability for engine operation and benefiting both contractors and the environment, Honda iGX technology results in excellent fuel efficiency, low emissions and low noise through engine speed that adapts to fluctuating power demands.
The new Honda iGX V-Twin engines will be available nationally later in 2019.
WorkWave launches unified user interface for WorkWave Route Manager
WorkWave has announced the launch of WorkWave Route Manager's new user interface that combines the power of route planning and GPS tracking all into one screen, which the company says allows for increased flexibility in response to customer demands, more streamlined operations and dashboard customization to fit specific customer needs.
Previously, WorkWave says users would have to toggle between two separate interfaces to manage and plan routes, while also aiming to gain transparency into field operations through GPS tracking.
With this new interface, WorkWave says it combines both types of solutions into one view and customers can experience a more seamless workflow while gaining real-time insights to help better inform business decisions.

This new interface, the company says, leverages state-of-the-art technology and guarantees even more stability to ensure WorkWave is able to grow with its customers, while also empowering them to keep up with their customers' demands.
WorkWave Route Manager users currently experience an increase in efficiency of up to 30 percent, the company says, while fleets with GPS can see up to a 15 percent decrease in labor costs, or a three to five time return on the investment for purchasing GPS. The company says combined visibility into one single platform therefore opens the doors to the best of both worlds when it comes to increased efficiency and visibility.
"I have been using WorkWave Route Manager for a few years now and it's been an integral part of my business' success," say Joris Keijzer, co-founder of Marleen Kookt, a meal delivery company that delivers fresh, quality meals to families and professionals throughout Amsterdam. "The new unified user interface integrates both route planning as well as GPS tracking in one platform. With this, we have the ability to search for orders in schedule view, extract the service area map onto another screen, highlight orders with ease, hide non-scheduled vehicles, check out order status on an easy-to-view screen and so much more. After beta testing this new interface, I look forward to using it for my daily operations to help take my business to the next level."
The new interface allows users to:
Gain real-time insight on-demand with Navigo: Navigo is WorkWave Route Manager's new menu tool that holds all information in one place, on one screen and allows users to re-plan as they see fit.
Experience a more seamless workflow:Users can now move around with ease without having to jump into separate programs or use several windows. With GPS tracking now right within the map view, access to live information is even more integrated. Users can even extract the map and drag to a second screen to make better use of the interface's real estate while working across multiple screens.
Customizable views: Not only are customers empowered with the ability to drag-and-drop orders or make last minute changes, but users can also create a personal view to easily manage daily deliveries— including the ability to show, hide and reduce orders or routes from view, as well as color-code specific regions.
"The new unified user interface empowers our routing customers to develop optimal route plans based on GPS data in one, easy-to-use view," says Marne Martin, CEO of WorkWave and president of IFS's service management business unit. "The new interface enables our customers to meet and exceed their customers' needs with powerful precision and control, while offering up increased flexibility."