Running your own landscaping business is certainly an exciting endeavor that can be a rewarding path to take. However, as in any profession, there are risks to avoid, which can cost you a lot in terms of finances and business reputation. In the landscape contracting field, surety bond claims are one of the main threats that can hurt your success.
Through making a claim against your surety bond, clients can demand reimbursement from you for any claimed damages caused by your work as a landscape contractor. In proven cases, this can lead to serious financial harm for your business, as well as negative public exposure that can cost you your client base.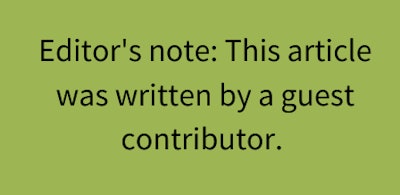 Bond claims occur in diverse situations, and sometimes even the most diligent landscape contractors may come face to face with such circumstances. That's why it's worth knowing how claims work and what situations can trigger them so you're best equipped to prevent them.
Below you can find the basics about how bonding works and how you can take steps to stay away from bond claims.
How your contractor license bond works
In a number of cities, counties and states, local authorities require landscape contractors to undergo a licensing procedure that ensures their legal compliance. It typically involves providing a contractor license surety bond.
Surety bonds aim to guarantee that you will follow all applicable laws in your activities as a landscape contractor. They function as a safety mechanism that protects your customers against potentially illegal actions on your behalf that may cause any damages for them.
In order to fulfill relevant licensing requirements, you have to provide a license bond in a certain amount. This is the maximum penal sum of the bond, which can be demanded as compensation via a bond claim. To get bonded, however, you only cover a fraction of the amount, often in the range of 1 percent to 5 percent of the full bond amount.
Reasons for claims and the claim process
A party can bring a claim against a landscape contractor in a number of situations, such as:
The contracted work is not completed on time
The executed work does not meet agreed quality standards
Failure of the contractor to fulfill legal obligations under a contract
Fraudulent or abusive actions committed by the contractor
When you receive a claim, the first step is to contact the surety provider, as they will have to investigate the case and analyze your responsibility for it. The surety may deem that the claim is not based on solid grounds. In such situations, the decision of a court may be necessary to resolve the case.
If the claim is proven, the demanded compensation has to be paid to the claimant. At first, the surety that bonded you may step in to cover the costs so that the reimbursement is fast. However, as set in the bond indemnity language, you are fully liable for all costs. That's why claims can be a serious financial threat. Plus, they can make it difficult to obtain a surety bond in the future.
Avoiding claims on your bond
While bond claims do happen to many contractors, the best course of action for your landscaping business is to stay away from situations that can lead to them. It may be possible to handle a claim without reaching any court or financial penalties, or by reaching a settlement, but this depends on the specific case.
So, what can you do to avoid claims against your landscape contractor bond? First and foremost, it is important to be careful in the drafting of contracts with your customers. The language should be as clear as possible so that all parties are aware of the conditions and expectations in the agreement.
The safest way to proceed from then onwards is to comply with your obligations in the contract. However, due to the work nature, there may be unforeseen obstacles that may impede the completion of the contracted job within the agreed timeframe or quality standard. In such circumstances, the best scenario you can go for is to keep direct communication with the client. Renegotiating contract conditions can be a way out of such situations, and the key is prompt communication with the customer.
EDITOR'S NOTE: This article was written by Vic Lance. Lance is the founder and president of Lance Surety Bond Associates. He is a surety bond expert who helps landscape contractors get licensed and bonded. Lance graduated from Villanova University with a degree in business administration and holds an MBA from the University of Michigan's Ross School of Business.