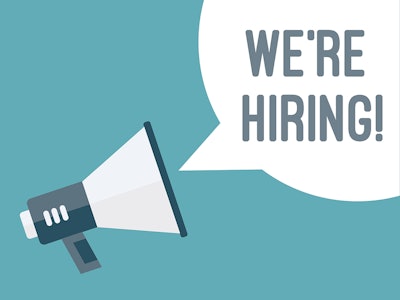 By now, most landscape contractors are in full-blown production, and are starting to see some of that challenging, mid-summer attrition on their team. For many, a few mid-season hires could fill the gaps in their workforce and put them back on track to hit their year-end production goals.
While recruiting rockstars onto your team is never easy, finding those A players mid-summer can be that much more challenging. Many of the best have stable jobs already, meaning that you have to be extra good when it comes to recruitment in order to find opportunity.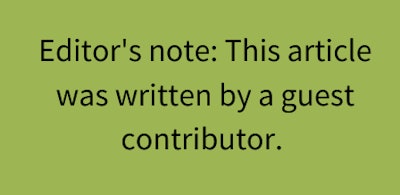 Here are three proven tips you can use to give yourself a leg up on the competition, cut through the recruiting clutter and get your company in front of top talent:
1. Know your ideal candidate
Finding and hiring the best landscaping staff requires a shift in the way you look at recruiting – it's actually a marketing and sales process. Like all other forms of marketing, you must begin by understanding the individual that you are targeting. Always start by building an "Ideal Candidate Profile" and use it as the foundation of your recruiting campaign.
To do this, begin by thinking about the top performers you've seen in the position you're looking for, and list out their:
Strengths
Weaknesses
Core values
Key skillsets
What they are looking for in a job
What they may be fearful of
For an example of an Ideal Candidate Profile, check out the downloadable resource link at the bottom of this article.
2. Build sales-based recruitment ads

The messaging in your recruitment ads should be highly targeted to the type of individual you're looking to attract. In other words, it should be based on your Ideal Candidate Profile.
Regardless of whether you post ads on recruiting websites, email them out to your network or spread them through social media, they must sell the role to the specific type of person you want on your team. You'll want to include these "must-haves" when creating your hiring ads:
A subject that instantly captures their attention (rather than just listing the name of the role)
An introductory sentence that speaks to them and motivates them to read more
A company background that speaks to their needs
A description of duties that is appealing, based on the specifics of what they're looking for in a job
A very clear "Call to Action" that asks them to submit an application that is more thorough than just a resume
Access an example of a sales-based recruitment ad through the link at the bottom of this article.
3. Drive recruiting through social media
Nine times out of 10, all the prospects that you're looking for are on social media and likely cruise through Facebook, LinkedIn or Twitter on a daily basis. Chances are also that the "A players" you're looking for are connected to one of your friends, acquaintances or what we call your "2nd tier network."
The best way to promote jobs to your deeper network is to create a basic landing page off of your website that describes why your company is an awesome place to work and gives some details about the job. This can be a quick and simple addition to your efforts – build the text by following the hiring ad framework (listed above under tip two) and have your web developer create a basic landing page (most can do this in a matter of hours).
Check out our example of a landing page in the downloadable resource below and use it as a framework for your recruiting page.
Once your page is live, you can promote it to your entire network and ask all of your key connectors to share it with their individual networks. Accessing this deeper network is key – for example, having your 25 best connectors share the page to their 400 social media followers will present your recruiting ad to 10,000 people. This is an example of quality exposure, which is highly-targeted advertising in ideal networks. It is powerful, and is what allows you to sift through the clutter of Craigslist and attract the attention of the few rockstars that will help you close out 2019 with great success.
Here's to your success! Use code TLCHIRE19 to request the free resources to get started on this by going to www.btacademy.com/resources.
EDITOR'S NOTE: This is article was written by Danny Kerr, Breakthrough Academy's co-founder.