Toro announced the introduction of its ProLine H800 direct collect rotary mowers that the company says will be available to turf and grounds managers across North America through the company's distribution network.
Toro says the new mowers will include professional-grade features engineered into every machine to deliver maximum durability and productivity.
The company says this mower allows grounds crews to quickly mow and collect in a single pass thanks to the PLH 800's 50" cutting deck and Smart AirFlow system that the company says transfers debris directly into the hopper.
Once the hopper is full, Toro says the cutting deck automatically shuts off to prevent overfilling, and dumping clippings is made easier because of the 77-inch high lift dump-from-the-seat-system, which makes it possible to dump clippings directly into the bed of a truck or dumpster.
Toro says operators are ensured a full day of operation thanks to a 24.8-horsepower Yanmar diesel engine, a 10.8-gallon fuel tank, top speed of 9.3 mph and a 1 cubic yard high-volume collection hopper. In addition, Toro says the ProLine H800 features heavy-duty caster forks, a welded steel bullnose bumper and skid protection.
"With maximum productivity and reliability top of mind, we knew we wanted to offer turf professionals a mower that is engineered with the best and latest technology to help get jobs done quickly, with exceptional results and unmatched efficiency," says Chris Cooper, Toro senior marketing manager. "The ProLine H800 provides exceptional mowing and collection performance, unrivaled productivity and superior durability."
Engineered for maximum maneuverability in a variety of applications, Toro says the ProLine H800 has a 4-wheel-drive transmission with a locking differential and hydrostatic drive for optimum traction.
The company says it also offers a short turning radius and comes equipped with a foldable roll-over-protection-system to avoid branches and other overhead obstacles. Possessing a narrow width of 57" and no exterior fans or tubing, Toro says the machine is built to move easily in confined areas and features a high ground clearance of 5.9 inches to prevent getting hung-up on curbs and uneven terrain.
Toro adds that the ProLine H800 mower also comes with other smart maintenance features such as a Smart Cool system, automatic deck cleaning wipers, tool-free swing out radiator and fuel tank and a tilting deck.
Fecon appoints Brandeis Machinery & Supply as dealer for Indiana and western Kentucky
Fecon recently announced the appointment of Brandeis Machinery & Supply as their dealer for Indiana and western Kentucky.
With locations in Fort Wayne, Indianapolis, Evansville, Paducah, Louisville, Lexington, Corbin, and Stanville, Fecon says Brandeis is one of the largest construction and mining distribution networks in the U.S.
In addition to Fecon, Brandeis says they offer a full range of new and used heavy equipment, rentals, parts, service and rebuilds, and they serve a wide range of industries including construction, road construction, mining, forestry, aggregates, pipeline construction and right of way maintenance and more.

"We're excited to partner with Brandeis to expand their territory," says Mark Middendorf, Fecon director of sales. "With locations throughout the region, they are well suited to present the Fecon product line in Indiana and western Kentucky. They offer their customers the best equipment as well as service and parts to keep them operating efficiently and effectively."
"Our customers rely on Brandeis for the best equipment in the industry," says David Coultas, Brandeis president. "As the leading manufacturer of mulching technology, Fecon is a great addition to our product line. We both share a passion for exceeding customer expectations in terms of equipment and service. We're excited to introduce customers in Indiana and Kentucky to Fecon."
In addition to Fecon, Brandeis says it is a dealer for Komatsu, Takeuchi, Sennebogen, Wirtgen, Hamm, Topcon and Epiroc.
Doosan Bobcat completes acquisitions, invests in new dealer trade-in program
Doosan Bobcat Inc. announced the completion of its acquisition of the Bob-Cat Mowers and the Steiner and Ryan brands of grounds maintenance equipment from Schiller Grounds Care, Inc.

"We are pleased and proud to welcome the Bob-Cat, Steiner and Ryan team members into the Doosan Bobcat family," says Mike Ballweber, president of Doosan Bobcat North America. "We are bringing great people and strong brands into our organization to help further grow our business and reach more customers and markets."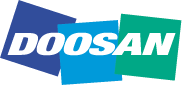 The company announced the signing of a definitive agreement in December 2019 to acquire Bob-Cat Mowers and the Steiner and Ryan brands of grounds maintenance equipment, including the Johnson Creek, Wisconsin, manufacturing facility.
The company says that approximately 200 employees at the manufacturing facility and members of the distributor and dealer direct field sales and technical support teams will join Doosan Bobcat.
"A dedicated group has been working on the integration plans, and we are excited about what our expanded team and new brands will accomplish together," says Ballweber. "This will position Doosan Bobcat to offer a broader range of quality products and solutions to our dealers, distributors and customers."
The company says the investment is part of Doosan Bobcat's long-term, strategic growth initiatives as a global leader in the compact equipment industry, in addition to demonstrating its long-term commitment to employees and the communities in which it operates.
Doosan Bobcat says it was advised by law firm Barnes & Thornburg LLP, and Croft & Bender LP served as financial advisor to Doosan Bobcat. Schiller Grounds Care Inc. was advised by law firm Blank Rome LLP, and BDO Capital Advisors LLC served as financial adviser to Schiller Grounds Care, Inc.
Doosan Bobcat also recently announced the launch of a new dealer program, Trade-ins Made Easy, the result of a strategic partnership between Bobcat Company, Doosan Financial Solutions and Sandhills Global. The company says the program is designed to enhance the ability of dealerships to manage equipment trade-ins.
"We are committed to offering ongoing innovative, value-added solutions to support our dealer network," says Ballweber. "This new program will provide greater accessibility to real-world evaluations and empower our dealers to achieve greater levels of success."
The company says it has one of the most extensive compact equipment distribution networks in the world, with more than 1,000 independent dealers. Through this new program, the company says dealers have direct access to FleetEvaluator, the industry-leading market analysis benchmarking tool from Sandhills Global.
Bobcat says dealers can obtain instant, accurate valuations on equipment anytime, anywhere, using a computer or mobile device.
"We are excited to bring this market-leading financial data platform to our broad network of dealers," says Ed Hetherington, president of Doosan Financial Solutions. "Having this information readily available enables Bobcat dealers to offer the most competitive value for trade-ins, which will assist in reducing risk and increasing profitability."
By leveraging real-time listing, transaction and equipment data, the company says FleetEvaluator will enable Doosan Bobcat's dealers to provide highly accurate valuations, quick transactions and a quality experience for customers.
Bobcat says the FleetEvaluator program collects public data from retail and auction transactions throughout the industry, in addition to sales and listing information from Machinery Trader, TractorHouse, Truck Paper, AuctionTime and others. It also factors in retail and auction values based on asset location, plus more than 60 health-of-market indicators.
NGB celebrates 100 years, travels to CA Spring Trials
The National Garden Bureau (NGB) recently celebrated its 100th anniversary.
In the wake of World War I, the NGB says it was conceived by James Burdett. With his unique background as both a former journalist and as a seed company's advertising manager, the NGB says he was able to appreciate the role of the media in public education.
The NGB says Burdett pioneered the idea of enlisting horticulture writers and broadcasters in the effort of mass education to create a population of gardeners.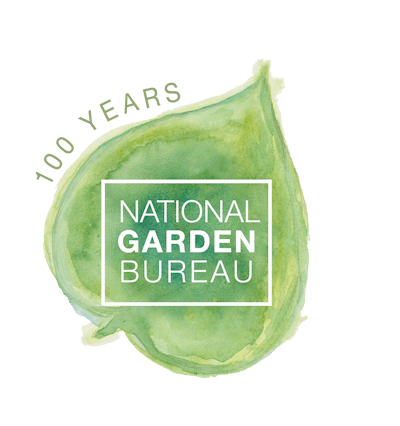 Popularity for the NGB really took off during World War II when the government encouraged homeowners to grow Victory Gardens. By utilizing posters to promote "Beauty and Abundance in Your Garden" and other promotional materials, the NGB says they were able to promote gardening on the home front.
In the postwar years, the NGB says there was an emphasis on community beautification and the Bureau responded with a film, brochures, programs and information sheets to help gardening communicators further this cause among the public. The NGB notes that incorporation as a not-for-profit organization soon followed.
Today, the NGB says it continues to work with horticulture writers and broadcasters, now called garden communicators. The group says the promotion of gardening takes place primarily in the digital realm and in the world of social media but also at events such as industry trade shows and consumer flower shows.
The NGB also says it will travel again to the CA Spring Trials with four influential horticulturalists. The group says the goal and intent of this sponsored trip is to connect the originating breeder and broker side of the industry with consumers via public gardens and retailers.
The special guests attending the 2020 Spring Trials are:
Scott Beuerlein, Cincinnati Zoo & Botanical Garden
Lucy Mercer, Home Depot Garden Club
Jason Reeves, University of Tennessee Gardens – Jackson
Jenny Wegley, Dallas Arboretum and Botanical Garden
Each year since 2015, the NGB says it has invited a group of horticulturists to accompany them to the CA Spring Trials and/or the CA Vegetable Trials. The list of #NGBplantnerd alumni now numbers more than 36 individuals whose exposure to this event has led to a greater understanding of annual, perennial and vegetable breeding and the chain of distribution from breeder to consumer.
The NGB says it wants to encourage the industry to use the hashtag #CASpringTrials (without a year) to build community and exposure for the event and the new varieties introduced there.
Speakers announced for Landscape Technology Summit
Eight speakers have been announced for the upcoming Landscape Technology Summit webinar series, hosted by Jeffrey Scott.
The speakers will share how they implement new technologies and apps in their business to help increase productivity, profitability and efficiency. Below are three of the speakers:
Pam Dooley, CEO, Plants and Creative Landscapes (Georgia)
Dooley will speak on her company's use of robotic mowing, as well as human resource management technology to keep engaged both the younger and older generations.
Marcus Kerske, CEO, Gardens of Babylon (Tennessee)
Kerske will speak on outsourcing varied overhead positions overseas to increase his ability to scale his business and keep it nimble.
George Tucker, CEO, Landesign LLC (Missouri)
Tucker will share how he drives better financial decisions across his organization using a visually based dashboard tool for both his fast-growing, large companies.
Save $200 if you sign up by Jan. 12. The Landscape Technology Summit is a three-part live and recorded webinar series that will run on Feb. 12, 19 and 26 at 12 p.m. EST.