The Grounds Guys of Virginia Beach
Todd and Elizabeth Antonick had been thinking about going into business together for 15 years. But when the couple's daughters left for college, the pair decided it was finally time to take that leap. After some research revealed the need for a reliable local landscaping company, the Antonick's chose to invest in a Grounds Guys franchise. Now, they can't imagine their small business journey any other way.
"The plan was always to work together," says Todd, who co-owns The Grounds Guys of Virginia Beach with Elizabeth. "My wife had given up her career to be a stay-at-home mom but when the kids left for college it presented an opportunity for us to work together."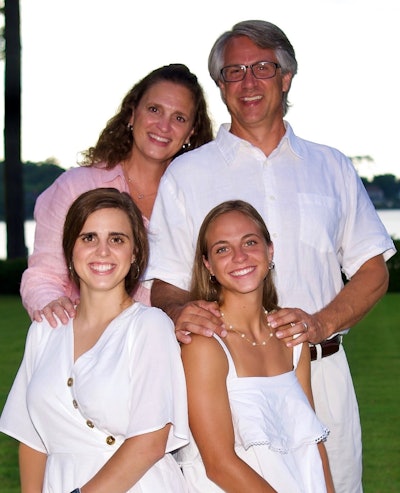 Now two-and-a-half years into the business, the Antonick's say that they first opened their business at a time when so many were shutting down due to the pandemic.
"One of the qualifiers of choosing a company was that it would be a mainstay—something people would always need," Todd explains. "We realized that landscaping is around no matter what."
That being said, Elizabeth says those early days weren't without their challenges. During the first eight months of being open, the couple was battling the Covid-19 virus themselves, which turned into "Long Covid" for Elizabeth (which she is still battling today).
"We had double pneumonia—the whole nine yards," she recalls. "But we pushed through and ensured that our crews were still employed. It helped that we had laid the foundation prior to being an official business. We didn't jump in without doing our due diligence."
Elizabeth says that part of what makes them successful as husband-and-wife business owners are mutual respect for one another.
"We also have our own roles that support our different strengths," she adds. "We really believe in one another and we know that having patience and respect for one another is vital to our success."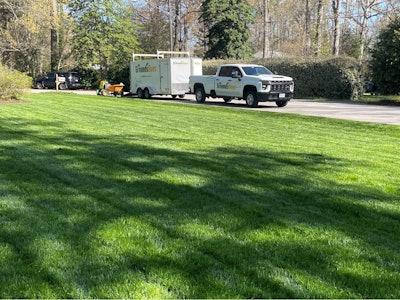 Todd says that you can't have "two chiefs in the same area" and stresses that it's important that you be your "own leader in your own area." He adds that the couple uses one another as sounding boards. Elizabeth and Todd each focus on their own areas of strength.
"The hardest part is removing some of the emotion from the equation when we're talking about business," Elizabeth says. "We always remember that we're in it together and that we ultimately have the same goal, even if we have different ideas."
Keeping work and personal life separate
Elizabeth says that another key to success has been keeping their work life and their personal life as separate as possible.
"We make sure to separate work life from home life," Elizabeth says. "There is a switch that we have in place where we know that when we walk out of work life, we are switching it off—and then we go into married life. We don't talk about work at night, we talk about personal stuff. We have learned there has to be some separation."
The couple says that the learning opportunities just keep coming—but overall, owning a business together has made them stronger. They both say they now can't imagine having it any other way.
"Life is short," sums up Elizabeth. "This is something we really wanted to do together."
Todd agrees.
"This was an opportunity for us to work closely together on something that we both could be passionate about," he says. "It's been very rewarding."