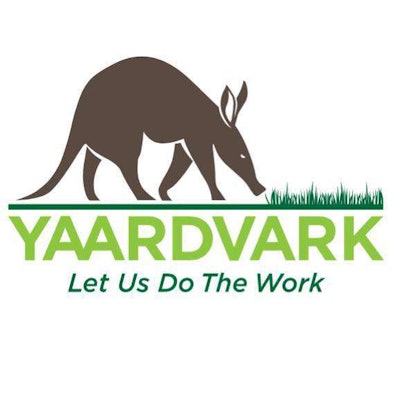 The landscaping business has always had a low barrier to entry. All that is needed to get started is a truck, a trailer, some lawn-care equipment and a good work ethic. That's how many of the industry's successful contractors got started themselves. Today, they're all too aware that ease of entry means plenty of would-be competitors are standing by to underprice them.
In the digital era, the low-barrier-to-entry challenge becomes even more pronounced. A new website, known as Yaardvark, shows how.
What started in August 2015 as an entry in the Student Startup Madness competition has turned into a possible Uber of landscaping. Creators Will Armstrong and Charles Combest made the website as a way to match up consumers with students who are willing to do a number of outdoor chores, such as mowing and mulching.
"By using Yaardvark, a student can earn an excellent wage while working a schedule that they create," Armstrong, a University of Akron student, told The Buchtelite. "On the other hand, homeowners who use the website can save a lot of money by hiring a student over a professional landscaper. This is also a great way to help students make money in order to pay for school."
Both students and homeowners create profiles on Yaardvark and then users can type in their zip code to find a match for their job. Workers and employers can rate each other so the worker knows what they can expect from a homeowner and homeowners can select a higher rated a worker on the search list.
Armstrong has spent the past four years caring for local homeowners' yards in his hometown of Kirtland, Ohio. He originally came up with idea for the website when the homeowners he had worked for began asking who would take his place when he left for college. Armstrong didn't know anyone to suggest.
"Most of the people I worked for asked if I knew any kids in the local high school who could replace me, but I could not think of anyone I knew," he said. "That's when the idea of Yaardvark sparked."
More than 100 digital media startups originally entered the Student Startup Madness competition. Yaardvark made it into the group of 32 semi-finalists. While it didn't make it in the finalist group – called the "Entrepreneurial Eight," which was announced on Thursday – Armstrong plans on entering more competitions and gaining exposure that way.
His main goal is to spread Yaardvark through Ohio and eventually the rest of the country. Armstrong also hopes to develop an app to make Yaardvark even more accessible.
"I created Yaardvark LLC with the hopes that it will help students gain the necessary social skills and drive required later in life," Armstrong wrote on his website. "Yaardvark LLC will teach students to be independent and confident when dealing with people."
While this student startup could mean some lost business for Ohio landscapers, it could also help shape the next generation of hard-working landscapers who realize that this is a viable career.
One thing is for sure: Yaardvark will face its own competitive challenges. The number of job-aggregating websites in the landscaping industry is growing steadily.