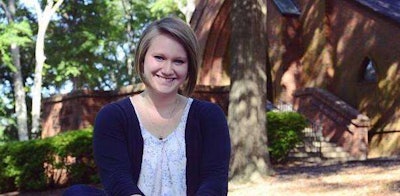 We rang in the new year with the announcements of former editor David Rountree's retirement and my promotion and I am now pleased to introduce you to our new hire, Beth Hyatt.
Beth is the former editor of The Luverne Journal, Crenshaw County's local newspaper. Before transferring to The Journal, she worked as the Special Projects Coordinator for The Greenville Advocate in Butler County.
She is a fellow Troy University graduate like myself and will fill the role of associate editor. Beth will take on the tasks of handling Total Landscape Care's social media and writing online content.
"I'm pretty excited to be here with Total Landscape Care," she said. "This is definitely going to be new territory for me being in such a large corporation, but I know this will be an amazing experience."
Throughout the month of March, you can expect to see mower coverage from her as well as first aid information on treating common injuries while working in the landscape.
The rest of our March coverage will focus on the National Association of Landscape Professional's 41st National Collegiate Landscape Competition that will be held at Brigham Young University in Provo, Utah, from March 15-18 as well as a feature on working with a backlog.
I'm confident Beth will be able to bring in new insights and provide pertinent information to those in the green industry.