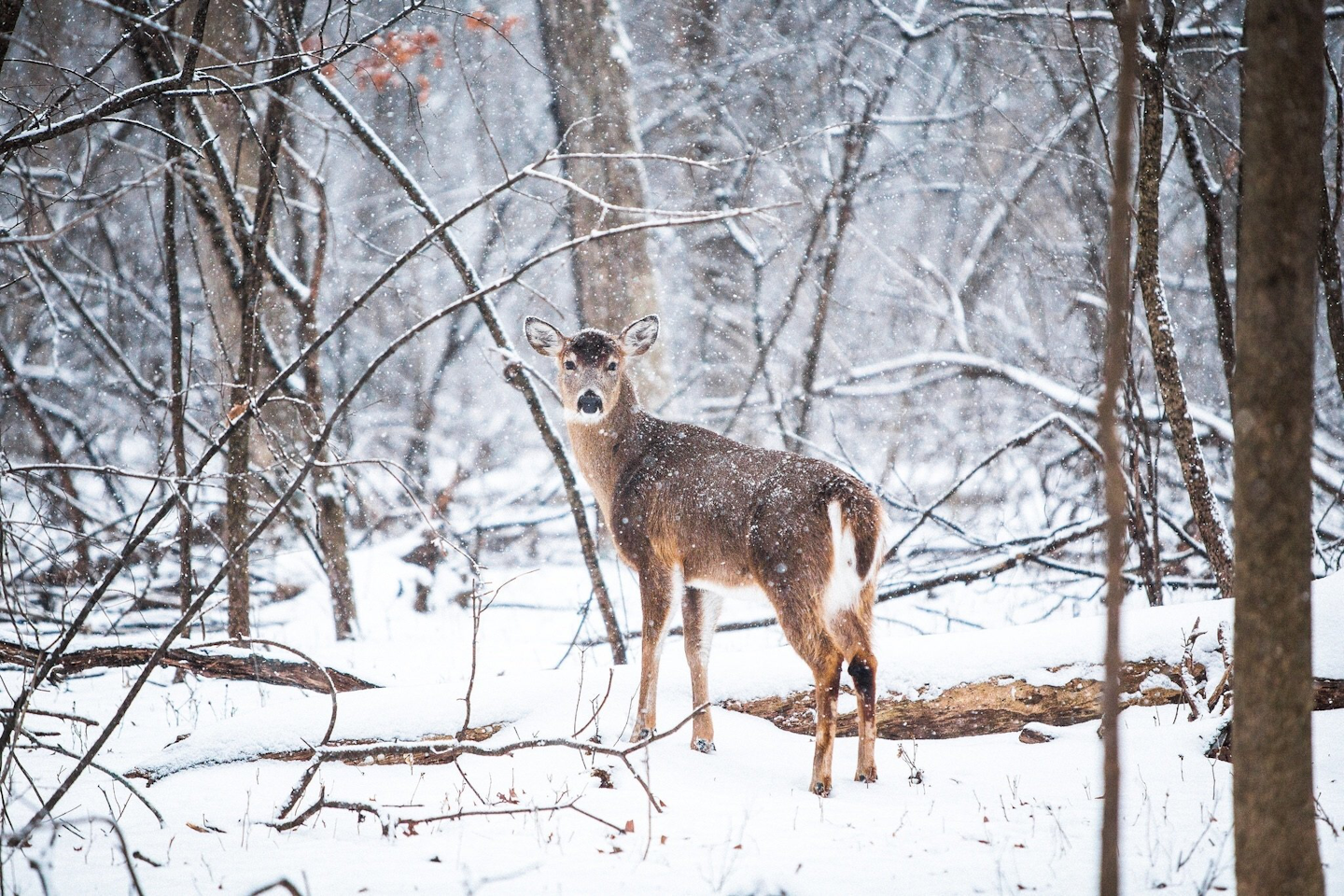 Everyone loves Bambi until they find their favorite plants have suddenly been devoured. In certain parts of the country deer can be an ever-present problem and there are a number of solutions to finding deer in the backyard, one of which is opting for more deer-resistant plants.
Deer browsing is usually indicated by jagged or torn places on plants. They tend to prefer to eat plants with soft growth and tender shoots, but only plastic plants are truly safe from never being nibbled on.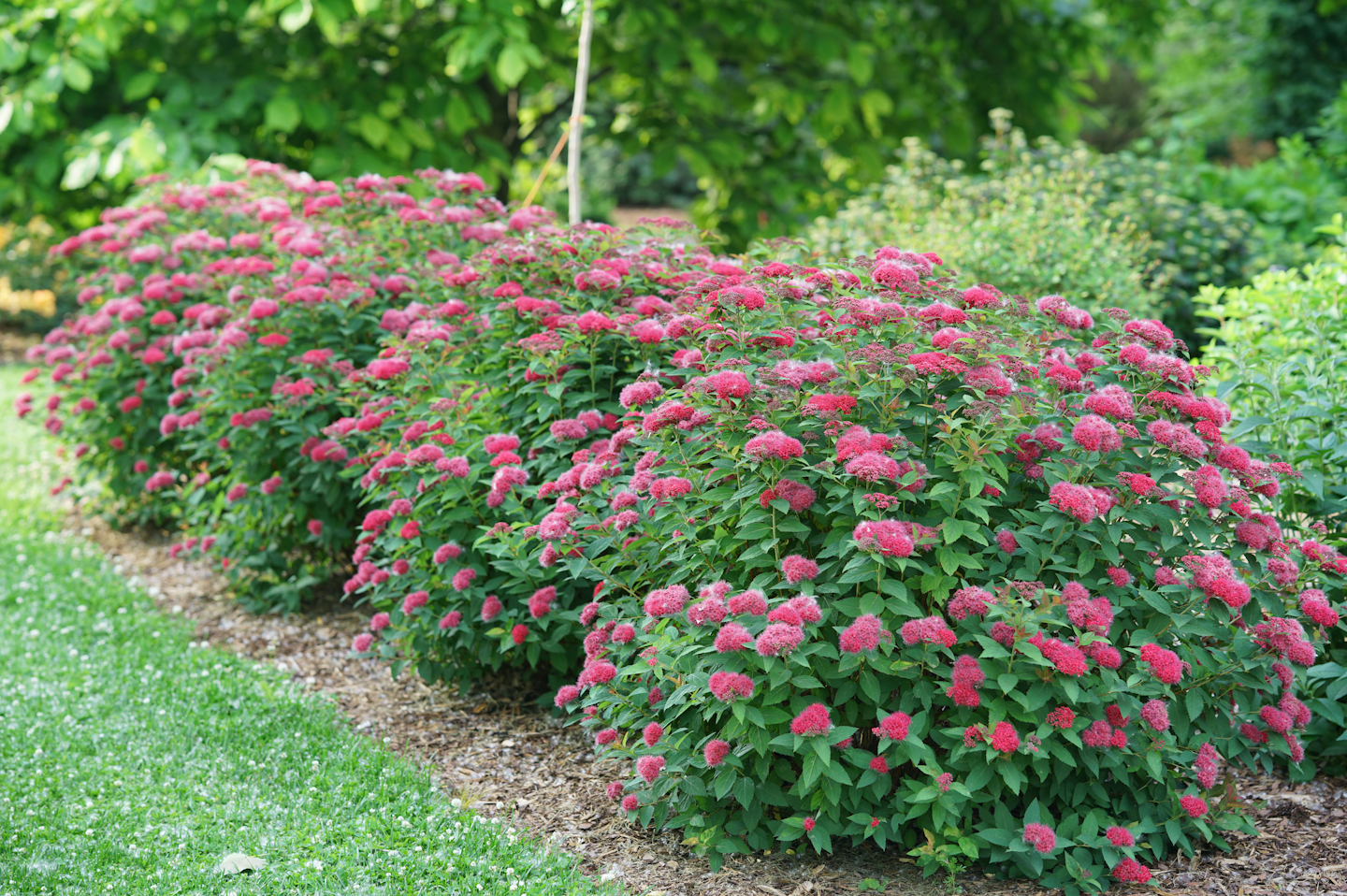 "The most challenging time is late winter when the good stuff is all gone and they're really hungry," says Jane Beggs-Joles, a landscape program manager with Proven Winners. "They will eat whatever they can find and can do some real damage. Spring can be bad, too, because they love that tasty new growth. Spring browse typically won't hurt the plant in the long run, but it can really compromise flowering."
The major misconception when it comes to deer-resistant plants is that they are deer-proof when, in fact, deer will eat pretty much anything if they are desperate enough.
"There's always that caveat, you just never know," says Jan Johnsen, co-principal and owner of Johnsen Landscapes & Pools and author of Gardentopia. "That's why we always say deer resistant, never say deer proof."
Beggs-Joles advises landscapers to be aware that any list of deer-resistant plants will vary by region.
"Deer in one area don't like Hibiscus syriacus, and in another area they do," she says. "Weather can also play a role." 
Traits of deer-resistant plants
When looking for plants that aren't as attractive to hungry deer, there are four main characteristics that deer tend to avoid.
One trait to look for are plants with strong aromatic or herbal scents.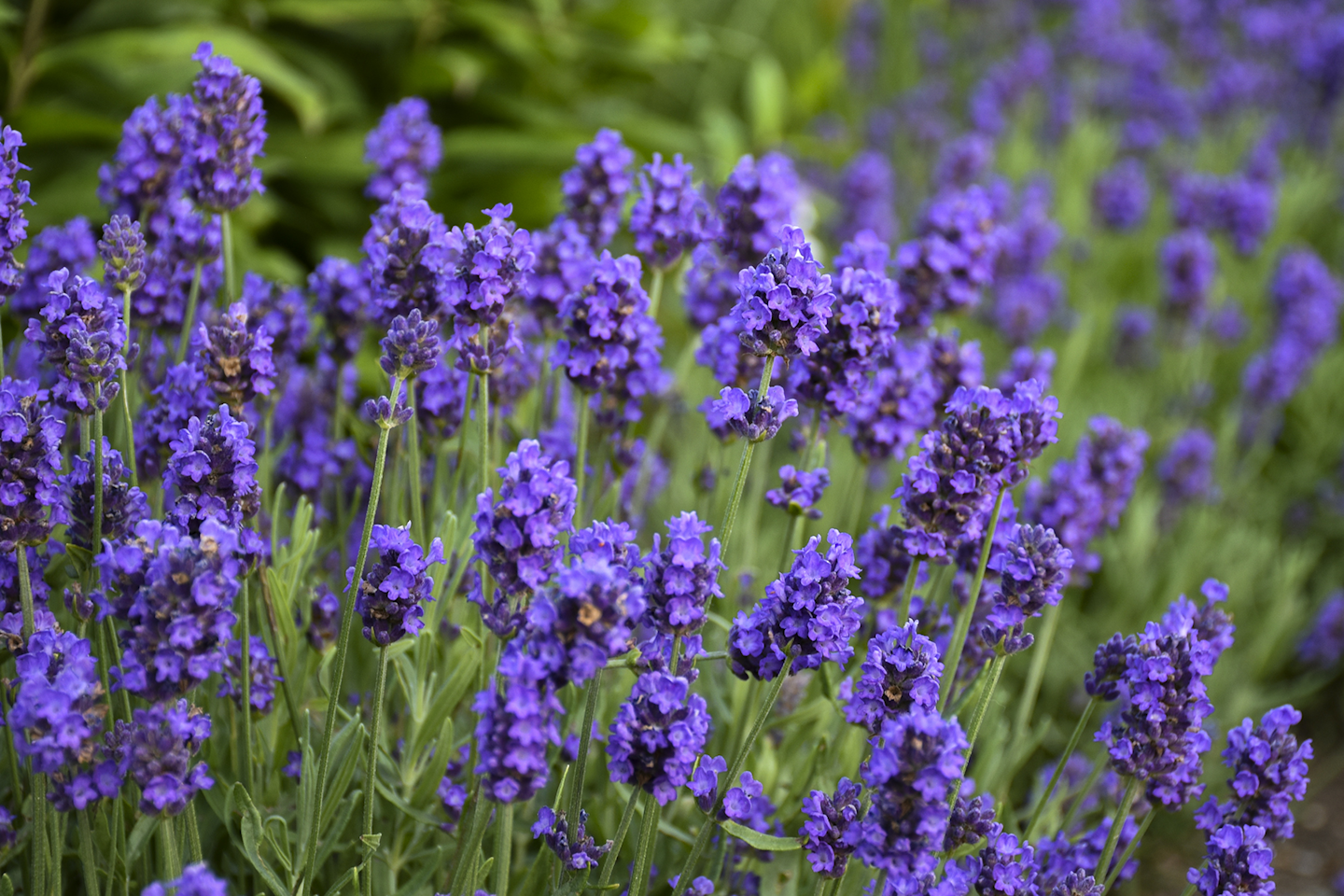 "Eating them would be a strong flavor that they would tend avoid," says Josh Roggenbuck, regional product manager for Walters Garden, Inc., based in Zeeland, Michigan. "When you think of evergreens, arborvitae versus junipers, the junipers have a really strong herbal aroma where the arborvitae don't, meaning they have more of a bland flavor."
Johnsen says plants in the mint family are a good example of herbaceous plants deer typically aren't attracted to.
Another deer-resistant characteristic is fuzzy or hairy leaves. Lamb's ear is a good example of a fuzzy plant deer tend to not care for. Plants with a milky sap are another type of vegetation deer prefer not to eat.
The final trait to look for are plants that are thorny or have prickly leaves or stems.
"Thorns can be a deterrent, but they do like most roses so it isn't a firm rule," Beggs-Joles says.
Johnsen agrees that while deer typically avoid hollies due to their sharp leaves, they may still eat them if they are extremely hungry.
Good deer-resistant plant options
The suggested deer-resistant plants below are by no means a definitive list, but they are a start when it comes to solid choices of plants that are left alone by deer majority of the time.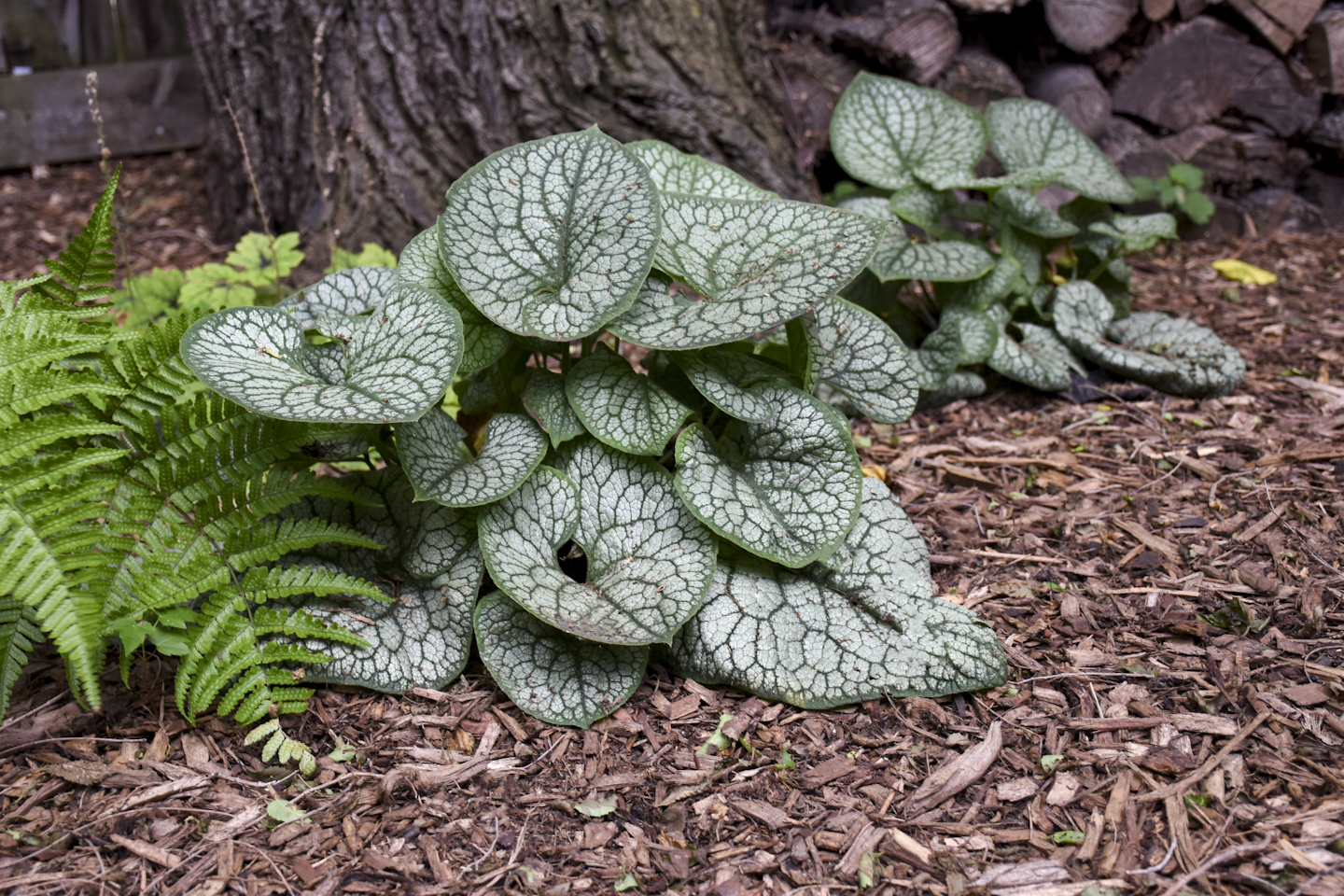 When it comes to perennials, Roggenbuck says lavenders, bee balms and alliums are all good options. Some of the other perennials he lists include 'Serendipity' allium, 'Denim 'n' Lace' Russian sage, 'Lemon Meringue' Baptisia, and 'Jack of Diamonds' heartleaf brunnera.
"Brunnera is a great plant and is also a good shade option because hostas are so heavily foraged in the shade by deer," he says.
Beggs-Joles says good deer-resistant flowering shrubs include Caryopteris, Buddleia and Potentilla. She says most Viburnum, Deutzia and Spiraea are also really deer-resistant.
There are a number of evergreen options that are rarely browsed including boxwoods, Siberian cypress, inkberry hollies and junipers.
"My go-to plants for evergreens are andromeda, all the many varieties of andromeda, false cypress, it has a dwarf yellow form which is nice, Siberian cypress and some forms of juniper," Johnsen says.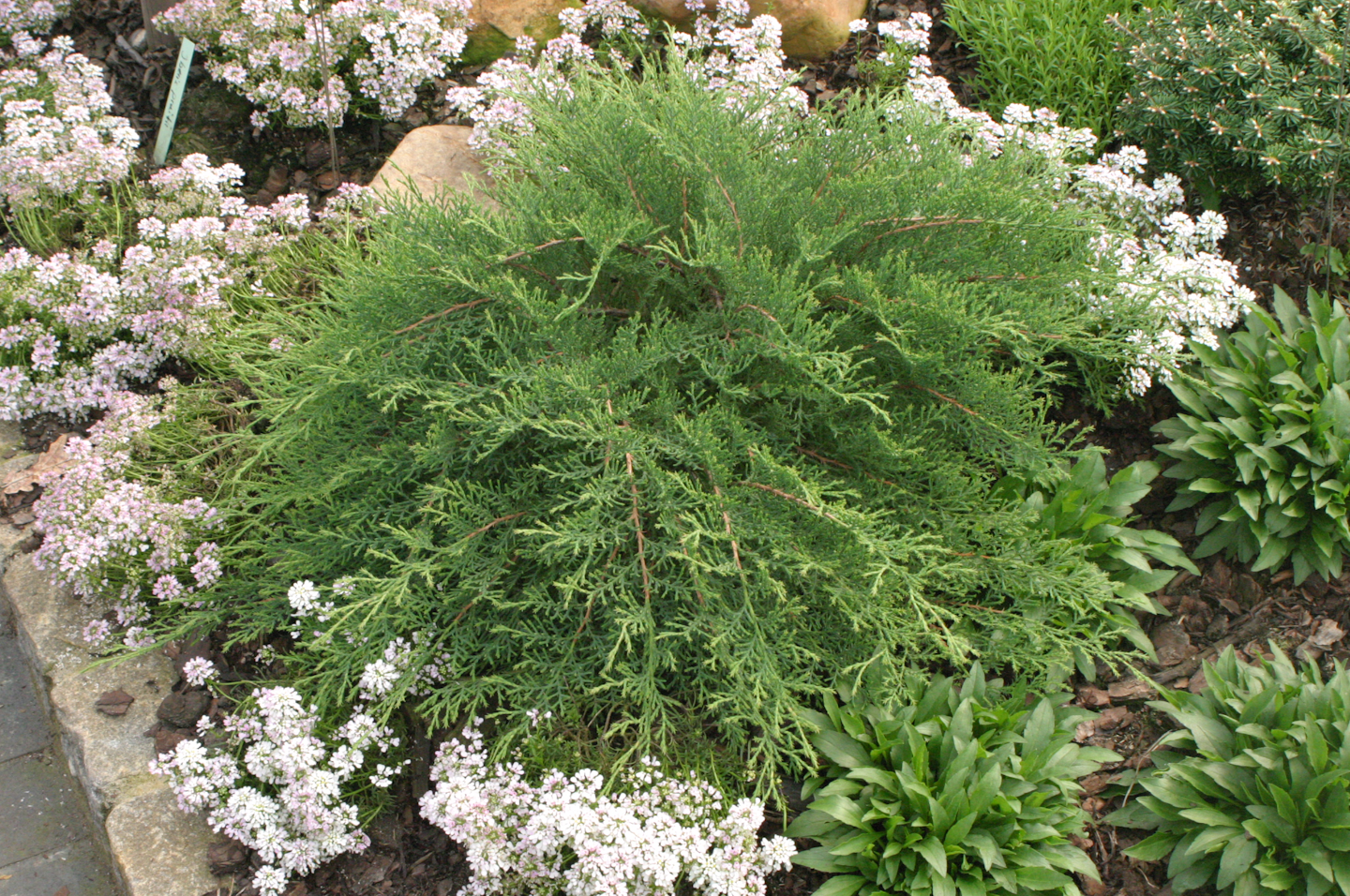 Johnsen says she also uses hellebores, pachysandra and vinca minor as evergreen groundcovers.
As for ornamental grasses, the vast majority are safe from deer.
"Ornamental grasses tend to be a very good category that just about everything is left alone," Roggenbuck says. "I think again because it doesn't have a very tender shoot, there's a very limited time that a grass is very tender."
Beggs-Joles, Johnsen, and Roggenbuck all highly recommend checking out Rutgers University's list of plants rated by deer resistance.
"It is by far the most thorough source I've found," Johnsen says. "Whether or not you live in New Jersey, it doesn't matter.
Designing a deer-resistant landscape
Once you've selected your deer-resistant plant palette, it's important to install them so they are effective.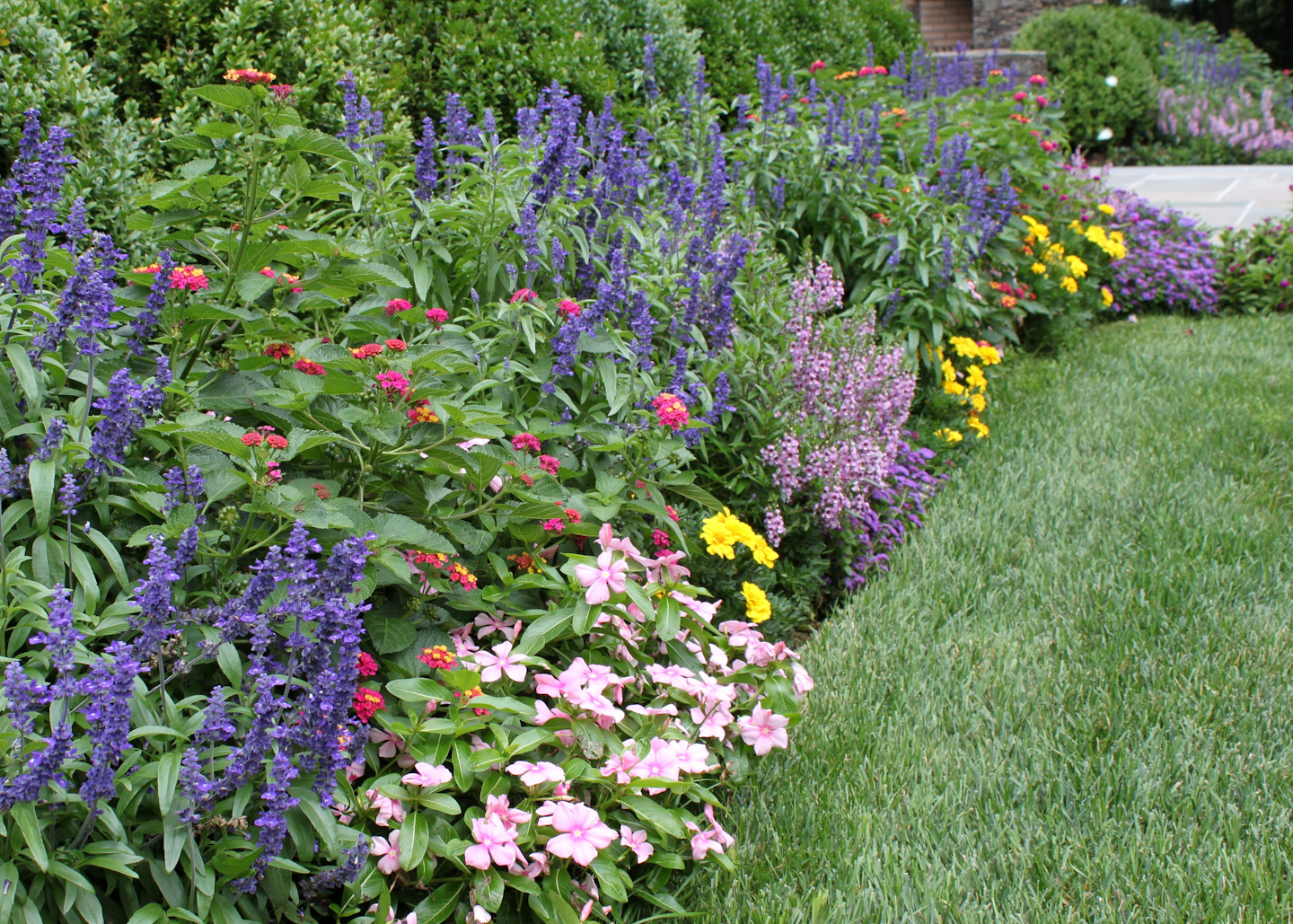 Roggenbuck advises not planting giant swaths or monocultures of plants as they are basically a smorgasbord for deer. He suggests mixing deer-resistant plants in with those that deer love, so they are hidden more.
"One of my little tips is that if you want to have tulips, which deer absolutely adore, plant a whole bunch of daffodils and then stick the tulips in the center of the daffodils and they may not recognize them because of the daffodils," Johnsen says. "I do that a lot, but the daffodils have to be fairly wide, it can't be one line of daffodils. It has to be at least three rows on either side."
Johnsen recommends combining hellebores, alliums and daffodils for a magnificent spring display that is deer resistant.
"I use different varieties of the same plants, such as different varieties of andromeda, because they have different color leaves, different varieties of spirea, different varieties of grasses and I intermix them all in one planting, so it has interest," Johnsen says.
While clients may be interested in using deer sprays, Johnsen say they are particularly practical due to how often they have to be applied.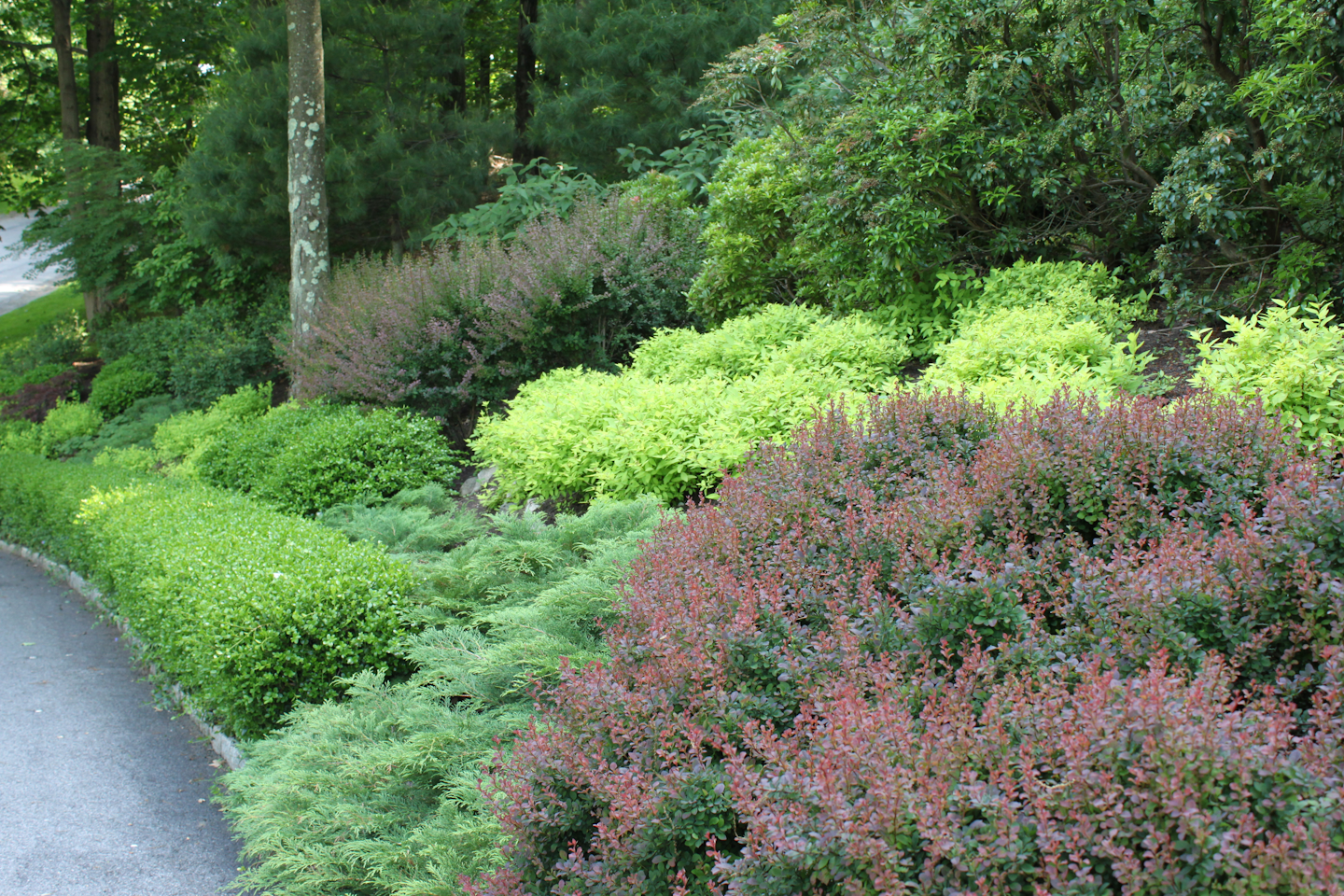 "With deer spray you have to use a different spray every week because after a while they get used to it after a week and eat them anyway, so then you have to switch up the deer sprays and you have to be consistently spraying at least once a week or after a big rain storm for that reason I don't think unless you're a super avid gardener I don't think that's the way to go."
The other main deer solution is fencing, which Johnsen advises if a client really wants to be able to grow plants aside from the more deer-resistant species.
"It is an expensive option, and it takes some ingenuity to lay out a deer fence that doesn't make it look like you're in a pen," she says. "However, if a person has the means and the inclination, I say let's do the deer fence. Of all the options, planting deer-resistant plants is the best and most reasonable option."