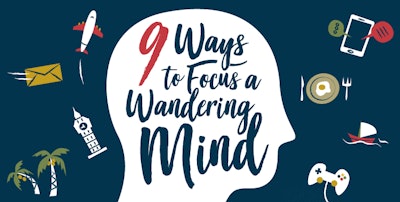 Working from home isn't for everyone, but 2020's COVID-19 pandemic has even forced the biggest critics of remote working to their dining room table for a full day's work.
And let's face it, staying focused can be hard to do when there are more distractions around us. Researchers have found that experiencing a regular lack of concentration has a negative impact on your overall mood and state of mind. In short, people are less happy when their minds wander.
That's why we compiled a list of concentration techniques to focus your wandering mind, whether that's because you're working from home or your mind is elsewhere. So, if your landscaping company has temporarily had to switch to remote operations, take a look at these nine tips that can help you stay focussed and on task throughout the day.