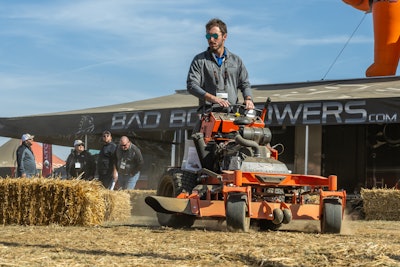 Equip Expo
Following the record-setting attendance, hotel bookings and sell-out of exhibit space last year, Equip Exposition in 2023 will expand on its success by offering new, advanced education, additional entertainment and events including a new arena concert, expansion into the West Wing of the Kentucky Exposition Center (KEC), and improved logistics and food options.
"Equip Expo has evolved into a unique, week-long experience for a range of interconnected businesses including outdoor power equipment, landscaping, hardscaping, tree care, design, lighting, irrigation and more," says Kris Kiser, President of the Outdoor Power Equipment Institute, which owns and manages the trade show. "And just like our industry is ever-evolving, so is the trade show that serves them."
Show attendees each year gain access to the latest equipment, technology and software, as well as education and connection with their peers. "But they should also expect new and improved experiences," says Kiser. "So when attendees speak, we listen. Our philosophy is 'same show, new show, every year'."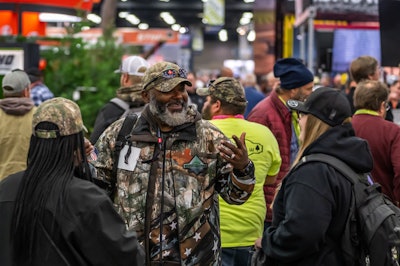 Equip Expo, the international landscape, outdoor living, and equipment exposition, will be held October 17-20.
A sneak peek into the new 2023 show experiences being planned:
• A new arena concert at the Yum! Center featuring headline band, Third Eye Blind.
• A return of the New Product Showcase.
• A Welcome Party at the downtown Kentucky International Convention Center (adjacent to the downtown Marriott and Hyatt hotels) with a concert from Expo house band, The Crashers.
• An "adventurous" keynote speech by Polar Explorer and master storyteller Ben Saunders who completed the longest-ever polar journey on foot.
• The debut of the Equip Exposition Equipment Museum to showcase the evolution of the industry.
• The addition of a business lounge, meeting spaces and expanded seating areas at the KEC.
• Landscape education for young people sponsored by the TurfMutt Foundation. Children ages 12 and up may attend the show.
• Improved shuttle bus, rideshare and transportation logistics.
• More coffee shops and food offerings on-site, including breakfast options.
Fan favorites also will return to the 2023 Expo including can't-miss education and connection events for landscapers and dealers, live in-tree climbing demonstrations, Mulligan's Fun Run & 5K, the UTV Test Track, the Drone Zone, and Mulligan's Mutt Madness, a national dog adoption event, sponsored by the TurfMutt Foundation.
"For those who attended our '22 show, you may have noticed TV cameras shooting episodes of Lucky Dog and Mission Unstoppable, both television shows on CBS," says Kiser.
Look for the shows to be aired early this year in February, March and April.
"Also, expect the return of the television show's presence at Expo," Kiser adds.
The TurfMutt Foundation, which has sponsored Lucky Dog and Mission Unstoppable shows for several years, is the education arm of Equip Exposition and the Outdoor Power Equipment Institute.
Last year, Equip Expo attracted more than 25,000 attendees who hailed from all 50 states and 49 countries, with the furthest traveling attendees journeying from Guam, New Zealand and Australia. The show brings over $20 million in revenue to Louisville, and books more than 32,000 hotel rooms during show week.
Equip Expo 2022 was the largest show in its 40-year history.
"We sold every inch of both indoor and outdoor exhibit space last year, and, in fact, had a waiting list," says Kiser. "I encourage anyone seeking to participate in this year's show to act quickly. In fact, book your hotel room early. If you're going to fly, book it today. I can't stress this enough."
Registration opens for Equip Exposition 2023 in April. Hardscape North America continues to co-locate with the show. Visit www.equipexposition.com for more details.