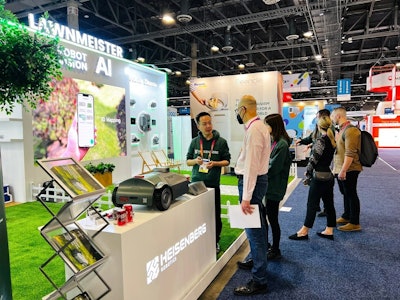 Heisenberg Robotics
Heisenberg Robotics, a designer and manufacturer of smart lawn and garden robots with advanced AI, made its debut at CES (Consumer Electronics Show) and showcased the LawnMeister lawn care robot to the audience and media. This new robotic mower features the Heisenberg Pilot System (HPS), which uses robotic vision and AI to achieve automatic mapping, route planning, and object avoidance for all types of lawns. LawnMeister's unique modular design makes it possible for it to perform autonomous mowing, edge trimming, leaf blowing, and fertilizing, all with a simple press of a button in the smartphone app.
Compared to earlier-generation robotic mowers, LawnMeister does not require the installation of perimeter cables or base stations. It memorizes and creates a 3D map of the lawn after a single walkthrough, sets virtual boundaries, and arranges optimal work schedules on its own. It can even automatically adjust cutting height and frequency based on grass type, season, and weather.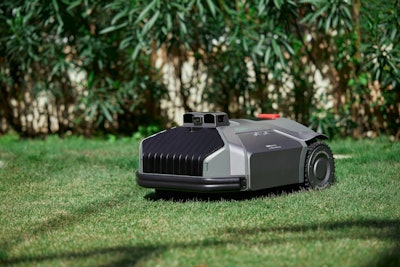 "LawnMeister is designed to be intelligent, reliable, and most importantly, ready to use out of the box," said Ethan Qian, CMO of Heisenberg Robotics. "It's a product for anyone looking for smarter lawn care, whether you are a lawn care enthusiast or someone who just wants to spend more time with friends and family. With LawnMeister, mowing has never been so easy."
LawnMeister is also designed with safety in mind. Strategically positioned blades and active obstacle avoidance enable the robot to safely navigate around people and animals. Its motor control system and drivetrain integrate with multiple sensors to navigate all kinds of terrains, including complex multi-zones and steep slopes.
LawnMeister will launch a crowdfunding campaign soon in February 2023 and two models for half-acre and one-acre lawns respectively will be available then. Visit https://heisenberg-robotics.com/pages/lawn-meister to learn more.