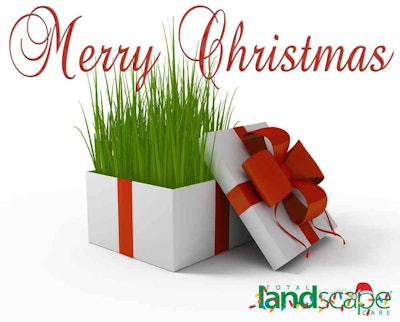 The holidays should be a bright and wonderful time for every individual, and that includes landscapers.
Take some time to celebrate with your families, and we know all families come in different shapes and sizes.
Whether it's taking some to celebrate with your own personal family or celebrating with employees, it's good to take a break from the hustle and bustle.
From all of us here at Total Landscape Care, we're wishing you a Merry Christmas and happy holidays.