Grow your Business by Offering Consumer Financing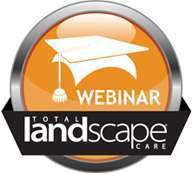 You can grow your landscaping business!
Join this FREE webinar to learn how offering consumer financing can help
– Increase the purchasing power of your clients
– Increase sales by converting more bids
– Create customer loyalty for future projects
– Increase the average ticket of your projects
Presenter Darryl Marin has nearly 20 years of experience with Wells Fargo, where he has helped business owners successfully offer dependable financing options to their clients.
Register now to GROW!
Thursday, April 4th – 3:00 – 4:00 PM Central
Brought to by Wells Fargo Outdoor Solutions Credit Card Program