Employee retention is one aspect of the hiring game that many green industry companies struggle with. With a new year ahead of us, why not try a few new techniques to bring employees in and keep them motivated to stay?
Caitlin Clineff, recruiting specialist and company ambassador with Myatt Landscaping Concepts in Fuquay-Varina, North Carolina, knows firsthand how implementing new recruitment practices can seem like a monumental task when looking at the big picture. However, she assures it's all worth it when you begin to see positive results flow in.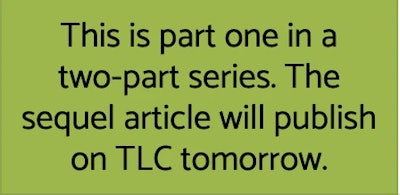 In quarter 1 of 2018, Clineff says the company's yearly turnover rate was at 130.5 percent, and by quarter 1 of 2020, it had dropped to 44.1 percent.
Take a look at the steps Clineff recommends if you want to become a more competitive company in the recruitment and retention department.
Pay
When Clineff first joined the company in 2018, she began tracking retention and turnover, and to this day, she keeps a consistent eye on how these numbers are faring.
After working with the numbers for a bit, she realized that pay was one of the main reasons for turnover in the company.
"Turnover was our biggest challenge when I started in March of 2018, and the number one reason people were leaving was pay," says Clineff. "They felt that they could get more money or be in line for a better promotional opportunity at a different company."
To combat this, Myatt utilized the National Association of Landscape Professionals' (NALP) compensation survey to see how their rates compared to similar roles in their geographic areas. At the end of this research period, Myatt increased their pay rate for crew members and were then equal to or slightly higher than other companies in the area.
Clineff says they also lowered the eligibility of their paid time off (PTO) and holiday policies to start after 90 days of employment, as opposed to starting after one year.
The company also started offering a certification program, which allows employees to pick an industry certification, take the exam and earn a $1 per hour raise if they pass the exam. Clineff says the company provides a list of certifications to choose from, provides study material for the chosen certification and will cover the cost of the exam.
"If they are motivated and really want to earn money and look at being promoted in the future, we provide the pathway," she says. "We've had several people participate in that since we rolled it out."
Clineff says another notable change they made is talking openly about pay and promotions, as she knows people aren't always comfortable discussing finances. When discussing promotions, Clineff says they spread the news across their main and satellite locations.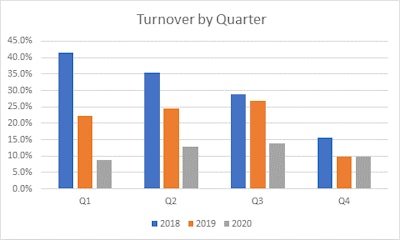 Typically, Clineff says they also try and promote internally. This, she says, shows employees that there are advancement opportunities for them in the company, as well as that Myatt is invested in the careers and futures of its employees. When companies don't talk openly about raises and promotions, Clineff says employees will be more likely to go to another company, even if they only make a little bit more.
"I think taking this approach has been really helpful in keeping around the people that are motivated and want to move up," she says.
Overwhelmingly, Clineff says the number one change that helped them with recruiting was the reconstruction of their referral bonus program, as they could see instant results. The program, she adds, has also picked up momentum and grown throughout the years.
Originally, Clineff says that they offered a referral bonus that was a one-time payout at six months, but they felt that this set up didn't reinforce the importance of referrals. Instead, they began offering more frequent payouts starting after 30 days. If a referral ended up staying for a year, Clineff says the employee who brought the referral in could end up earning up to $1,000.
Clineff says that a huge majority of their employees from the last two years are referrals, and some employees have been known to bring in an extra $5,000 a year just from referral bonuses.
"The whole point of a referral program is that, ideally, they are bringing in people that they know will be a good fit," she says. "It's an even stronger indicator than somebody that maybe has a great resume or does a really good interview. If they're coming through that referral program, they're more likely to be successful."
Recruitment
One of the first tasks Clineff took on after coming to Myatt was rewriting all of their job descriptions. In this process, she says she made sure each post talked about the company and what made it stand out from similar companies.
She also says she added in the pay rate for each job. Clineff says this is something every company should do because it not only impacts the number of candidates that apply but also the quality of the applicants.
On the interview side, Clineff says they also began holding interviews for every single candidate that applied to work at Myatt, no matter the position.
Check back tomorrow for part 2 of this series, where we'll talk more about beefing up your company's online presence, as well as common retention mistakes to avoid.