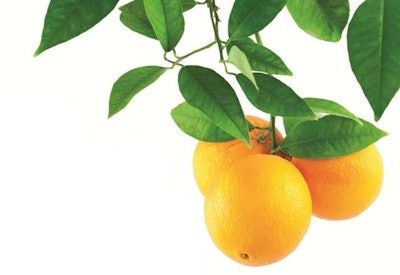 In the midst of cold winter weather, keeping frost-sensitive plants alive can be a challenge. Here are tips on how to protect your clients' plants until the spring from FloraTerra Landscape Management in San Jose, California.
• Plants should be thoroughly watered, especially those in containers, several days in advance of the frost.
However, do not saturate the plants while the temperatures are extremely low, as this will result in frost heave and ultimately injure the plants. Light watering in the evening hours, before temperatures drop, will help raise humidity levels and reduce frost damage.
• Do not fertilize with quick-release nitrogen in the winter months. Actively growing plants are more susceptible to frost damage.
• When possible, cover tender plants. Frost blankets can be purchased and, depending on thickness, can add 3 to 7 degrees of warmth for plants.
You can also create tents over plants with space between the protection barrier and the plants.
• Passive solar protection can help. Place jugs of water or dark plastic objects near plants to absorb warmth in the day and then let off that heat at night.
• Mulch will protect some frost-sensitive plants. When mulching, try to keep it at a depth of 2 to 3 inches.
• If severe cold is imminent, drench trees, shrubs and flowers like cyclamen, sago palms or citrus trees, letting the water freeze directly on the leaves.
• If plants are damaged by the frost, wait to prune them until spring. They need to remain dormant, rather than expend energy to heal pruning wounds.