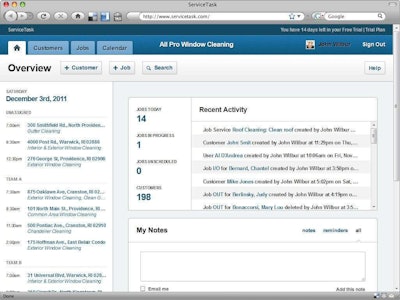 Keep track of your schedule and customers with ServiceTask's web-based software for contractors.
ServiceTask features an "Overview" screen, which has a summarized list of all of the jobs for the day, as well as the recent activity in a live feed. Landscapers can also track customer activity in a customer dashboard, set due dates and schedule e-mail reminders.
The software can be accessed from a browser, desktop or mobile device. For more information, visit servicetask.com.