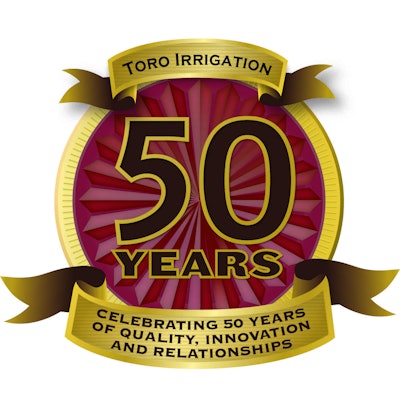 Fifty years ago, The Toro Company purchased a Riverside, California-based company called Moist O'Matic, which manufactured plastic irrigation products. That purchase gave Toro its start in the underground irrigation business.
It all started in 1962 when Moist O'Matic had made revolutionary advancements in the use of plastics and new designs to make water-efficient sprinklers, valves, and control systems. Toro's fourth president, David Lilly, initiated the purchase of Moist O'Matic and hired John Singleton, a charismatic irrigation contractor he had met on a golf course, to pioneer Toro's entry into golf irrigation.
To take advantage of special offers in celebration of Toro's 50 years in irrigation go to torocontractor.com. For more information about The Toro Company, visit thetorocompany.com or toro.com.