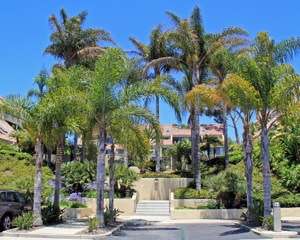 In a California statewide competition, the California Landscape Contractors Association (CLCA) awarded Las Flores Landscape with its most prestigious first place award for its landscape maintenance of the Irvine Company Promontory Point Villa Apartments in Newport Beach, California. The awards ceremony was held at the CLCA Annual Convention at the Lowe's Coronado Resort.
The 520-unit Promontory Point Villa Apartments is a sprawling luxury community in the heart of prestigious Newport Beach, California, overlooking the Pacific Ocean. This resort-style community boasts
three pools/spas, a Palapa bar, fitness center, ocean views, tennis courts, a grand entrance and
dramatic Mediterranean resort architecture and landscape.
The Promontory Point community is no stranger to being awarded excellence. In March of this year,
Promontory Point was recognized as "Community of the Year" by California Apartment Association,
followed by the Orange County Chapter of CLCA "Judges Award" in July recognizing Las Flores
Landscape for its landscape management.
The Promontory Point project was developed in 1974, and is a high-profile property with private patios, balconies, multi-level units and tiered elevations, which requires more personal care through hand-watering of raised planters and planter boxes, attention to zero run-off water management, on-going maintenance without the assistance of gas blowers, as well as an extremely heavy use of the facilities amenities, which Las Flores Landscape has effectively and efficiently maintained for the last seven years.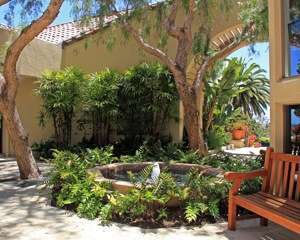 "We are first and foremost a service company. Our team specializes in all facets of landscape
maintenance and works diligently to enhance the communities we represent, like Promontory
Point. Truly it is our people, our service and experience from the top down that has earned us this
recognition and paved the way for our focus — results today with visions for tomorrow", says Ruthie
Horner, vice-president of business development for Las Flores Landscape.