Ruppert Landscape partnered with five-year old Sadira (Sadie) Mirjafary and six-year old Tyler Hiebler to collect toys for the victims of Hurricane Sandy. This effort culminated with a "Stuff-A-Truck" toy drive at a Target in White Marsh, Maryland, on Dec. 8.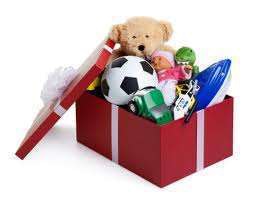 Brandon Simmons, an area manager in Ruppert's Baltimore Landscape Management Branch, and his girlfriend, Teresa Hiebler, took a trip to Point Pleasant, New Jersey, a few days after Hurricane Sandy to help with relief efforts.
They had no connection to that area, but just wanted to assist in any way they could. That initial trip connected them to relief efforts on the ground there and their desire to help in other ways grew.
After their initial visit on Nov. 11, they returned a week later with 14 additional recruits (Ruppert's co-workers, friends and family) and brought food and monetary donations and also helped clean up three local houses by removing nearly three feet of sand that had been washed in with the storm.
"Through our work with St. Mary's By the Sea Parish and their food pantry in Point Pleasant, we learned of the additional need for toys for the upcoming holiday season," says Brandon Simmons. "I enlisted the help of my company, and we put the word out internally for toy donations at each of our branches. Teresa put the word out at her son's school, St. Casimir's in Canton. Before we knew it, this toy drive had grown exponentially with the help of Sadie Mirjafary. Sadie and her mom also posted her request for toy donations on Facebook, and the outpouring of support has been incredible."
Nearly 2,000 toys were collected through the efforts of Ruppert employees, St. Casimir students and Sadie and Tyler, which will be delivered by Ruppert personnel in time for families to receive them for the holidays.